WATCH: Prisoner Kills Cellmate and Drags Body To Shower Without Guards Detecting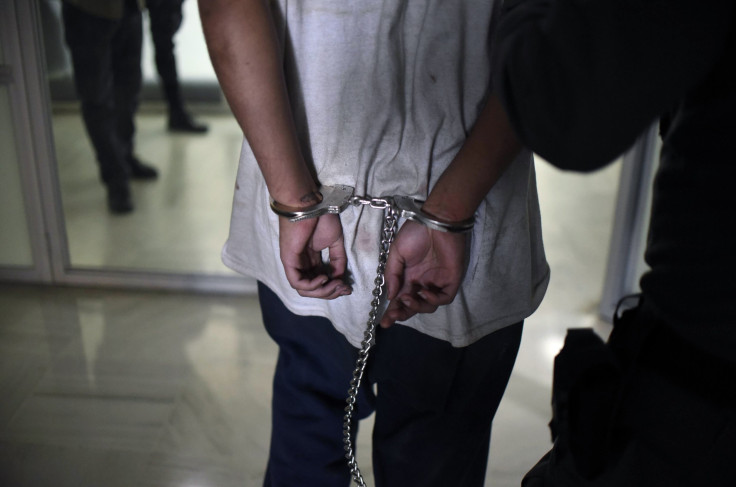 A disturbing surveillance video from Elgin Middlesex Detention Centre in London, Ontario, surfaced recently, showing an inmate dragging the body of another prisoner that he had killed the previous night when they were locked together in a cell without the guards noticing.
The video was released to media organizations after Anthony George, 32, was sentenced to life in prison with no possibility of parole for 10 years on Oct. 7 for the 2013 death of Adam Kargus, 29, CBC News reported.
The video, obtained by CBC News is from a security camera on the wall of Unit 6, a common area for inmates at the detention centre. Though the full video shows George beating Kargus while they were locked together in a cell on the night of Oct. 31, 2013, the part released by CBC shows him dragging the dead Kargus from the cell to a common shower area the next morning.
CBC reported the video shows George choking, punching, kicking and stomping Kargus to death in the cell, while other inmates banged the the glass of their own cell. Surprisingly, during the whole beating, no guards seemed to respond even though the incident was caught on a closed circuit camera.
The video then shows George leaving his cell the next morning, soliciting the help of other inmates to clean the blood and wrap Kargus's body in a bed sheet, before dragging it into the jail's shower area.
The two inmates who helped George were also charged. While the charges against one were dropped, the other pleaded guilty to a lesser charge.
Reports said the guards discovered Kargus's body at around 10 a.m. on Nov. 1 and called the paramedics, but he was already dead by then.
A post-mortem ruled Kargus's cause of death was blunt force trauma to the head, neck and face. His face was reported to be so badly beaten that Kargus had to be identified by his tattoos, the CBC report said.
During the trial, George admitted to being drunk when he killed his cellmate, having consumed an improvised alcoholic concoction created by mashing and fermenting fruit. He also said he had smoked a cigarette laced with phencyclidine, an illegal drug that causes hostility, violence, and psychosis in some users.
Following the incident, six guards were also fired for not doing their job.
© Copyright IBTimes 2023. All rights reserved.