WATCH: SB19's Ken Covers 'Slam Dunk' OST 'Sekai Ga Owaru Made Wa'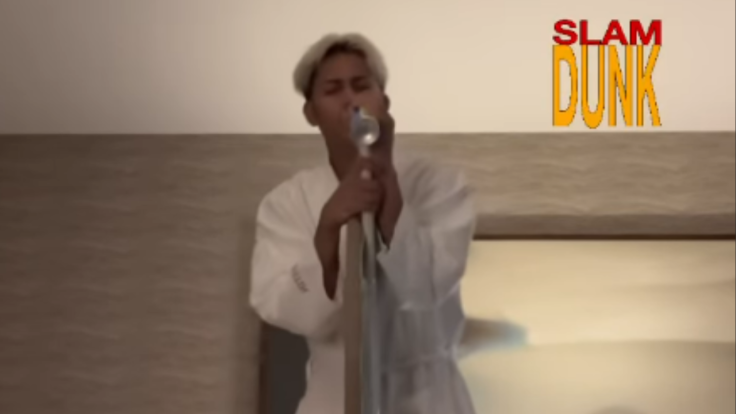 KEY POINTS
SB19's Ken shared a short cover of the "Slam Dunk" OST via an Instagram Story
As though in a concert, Ken made a makeshift standing mic while in his white hotel robe
Ken's red-hair era reminded A'TIN of Hanamichi Sakuragi from the sports manga
SB19's Ken, also known as Felip, took to Instagram Wednesday to share a short video of him singing the iconic "Slam Dunk" OST "Sekai Ga Owaru Made Wa" by WANDS.
The 26-year-old SB19 member acted as if he were performing in a concert with his bed as the stage and his hotel white robe as his outfit. He even made a makeshift standing microphone with what seemed to be a white pole and a canned drink.
Ken also decorated his Instagram Story with stickers to give himself an audience, a drummer and an electric guitar player, and captioned it, "Thanks for coming everyone 🤣."
A'TIN – SB19 fans – quickly picked up the pop artist's Instagram update and reposted it on different social media platforms.
"Ken has been singing a lot of Japanese songs. Is this a sign of a Japan convention?" one fan tweeted, while another gushed, "I KEN watch this all day. I won't get bored."
"Felip's solo concert!" quipped another fan.
"I was so amused when I opened the notif[ication] and saw this. Haist Ken, your antics always make me happy," added a different fan.
"Whoa! This genre really suits him. I'm excited about other genres he will be exploring," tweeted another, while one wondered, "Is #FELIP on to [collaborating] with a Japanese artist? I hope."
During Ken's red-hair era in 2022, many A'TIN referred to him as their "living Sakuragi." Aside from his red hair, he even posed with a Shohoku High basketball jersey at the time.
In 2021, A'TIN noticed that the official soundtracks of "Slam Dunk" and "Ghost Fighter" were included in Ken's Spotify playlist.
On Monday, Ken uploaded a short video of him playing "Gurenge," the theme song of the anime series "Demon Slayer: Kimetsu no Yaiba" on his piano.
It was picked up by the Philippine news outlet Inquirer with the caption, "WHAT IF FULL VERSION?" A'TIN seconded Inquirer's caption and wished Ken would upload a full version of his piano cover.
In other news, Ken and his SB19 bandmates Pablo, Stell, Josh and Justin will join American singer-songwriter JVKE's "The End of Tour" show on Sept. 2 at 8:30 p.m. EDT. The show will be at the House of Blues in Boston.
The unexpected announcement came weeks after SB19 and JVKE released their collaboration — a remix version of the latter's hit single, "golden hour."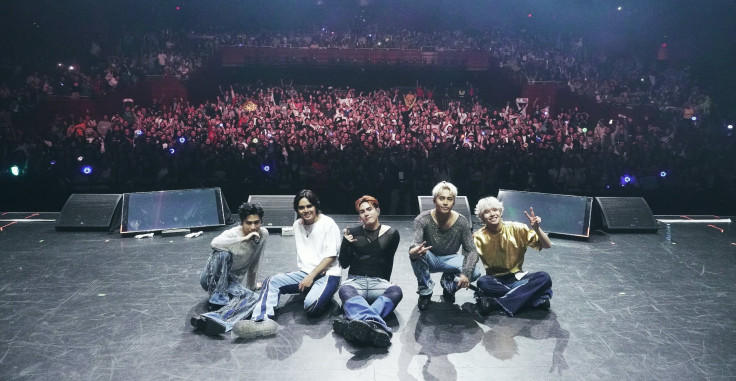 © Copyright IBTimes 2023. All rights reserved.