WATCH: SB19 Impressively Overcomes Technical Issue During 'PAGTATAG!' Edmonton Concert
KEY POINTS
SB19 recently concluded the North American leg of its tour in Edmonton, Canada
Stell had an issue with his microphone during SB19's "Freedom" performance
SB19 will perform at JVKE's "The End of Tour" show in Boston in September
SB19's Stell encountered a microphone issue while performing one of his group's songs at the finale show for the North American leg of the "PAGTATAG!" world tour.
The five-member Pinoy pop group performed at the Northern Alberta Jubilee Auditorium in Edmonton, Canada, Sunday.
In a fan cam video uploaded by Twitter user @ishieluv, Stell's microphone had a technical issue and didn't work at some point while the group performed its upbeat song, "Freedom."
Despite the issue, Stell found a way to smoothly go on with his performance until the staff gave him a new microphone. The 28-year-old P-Pop idol seamlessly borrowed his bandmate Justin's microphone when it was time for him to sing, then returned it when it was Justin's turn again.
Fans, also known as A'TIN, commended SB19's performance despite the technical issue Stell experienced.
"The professionalism and resilience of these boys are top tier," commented one fan, while another stated, "[O]ur boys were trained for this. [Microphone] not working? [N]o problem."
"It's a microphone issue again. Hands up to SB19. They are so professional. You wouldn't even notice that there is a technical issue happening," tweeted another fan in Tagalog.
"One of the things I liked about Justin is that whenever there is a microphone problem, he is the first one to notice. He makes a way to let his bandmates borrow his microphone. Indeed, no matter what happens, the show must go on," claimed a fourth fan.
"It seems like it's just normal for them to pass microphones and still slay their performance. You are all so good!" gushed another fan.
Because of the microphone issue during SB19's concert in Edmonton, A'TIN reminisced about the time in SB19's early years when the five members had to perform with just three available microphones. The group's fans remembered it as SB19's iconic 3-mic performance.
Despite not having individual microphones, Pablo, Josh, Stell, Ken and Justin flawlessly performed their song "Love Goes" by passing around the devices without the audience noticing.
Some A'TIN even shared that they would not have noticed the "microphone relay" if they did not read the comments section.
In other news, SB19 announced during its recent show that the group will join American singer-songwriter JVKE's "The End of Tour" show in Boston, which will be held at the House of Blues on Sept. 2 at 8:30 p.m. EDT.
The unexpected announcement came weeks after SB19 and JVKE released their collaboration — a remix version of the latter's hit single, "golden hour."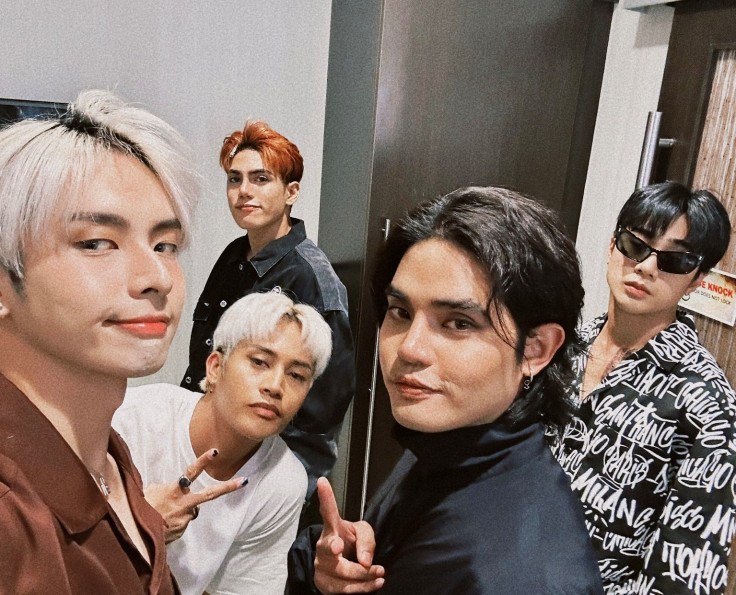 © Copyright IBTimes 2023. All rights reserved.