WATCH: TikTok Viral Video Shows How HYBE Groups Define 'Synchronization' In Dancing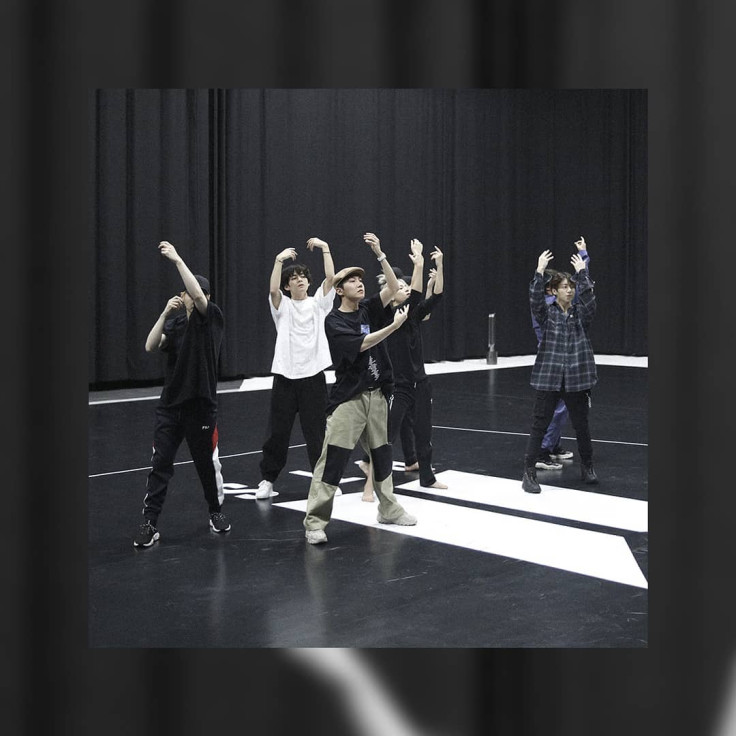 KEY POINTS
A video showing HYBE groups' "crazy" synchronization went viral on TikTok
HYBE groups include BTS, SEVENTEEN, TXT, fromis_9, ENHYPEN, LE SSERAFIM and NewJeans
The video included NewJeans performing "OMG" and ENHYPEN performing "Blessed-Cursed"
K-pop groups are known for being synchronized when dancing, but HYBE artists — whether rookies or seniors — appeared to have taken "synchronization" to another level.
TikTok user @jiminvxbes compiled clips of HYBE groups' dance practice videos in which they flawlessly execute their choreographies as one unit.
"What is synchronization? HYBE groups," read the text on the video, which has since gone viral on TikTok.
"HYBE groups' synchronization is crazy, and SVT's video left me speechless!" the user captioned the video.
The three-minute video began with a clip from NewJeans' dance practice video for its hit single, "OMG." Though the five-member group only debuted in July last year, they danced perfectly in sync even with the complicated footwork in their choreography.
LE SSERAFIM was also shown performing the choreography of "Eve, Psyche & the Bluebeard's Wife," while a clip from ENHYPEN's "Blessed-Cursed" showed members Heeseung, Ni-Ki, Sunoo, Jungwon, Jay, Jake, and Sunghoon's mastery of the choreography.
Tomorrow x Together (TXT)'s "Good Boy, Gone Bad," fromis_9's "Stay This Way," and BTS' "Best of Me" were also featured in the video.
The user, however, was evidently most impressed by SEVENTEEN's clean and flawless performance. Despite having 13 members, they can perfectly match up their moves.
After the video went viral, garnering 1.4 million views and over 361,000 likes on TikTok, fans couldn't help but feel proud of being a "HYBE stan."
"Being a HYBE stan is my biggest flex," one user wrote.
Another commented, "[HYBE] is definitely the performance powerhouse of K-pop. They are the standard."
"[HYBE] groups really saving K-pop," a third user said.
"[HYBE] has some of the best groups in pop when it comes to dancing, singing and [choreography]," a fourth user said.
Another commented, "Performances and giving a good show is something [HYBE] puts the most work into. Honestly big applause to the idols and the ones that train them."
HYBE Corporation — formerly known as Big Hit Entertainment — was founded by music executive Bang Si-hyuk in 2005. It currently has multiple subsidiaries, including BigHit Music, BeLift Lab, Source Music, Pledis Entertainment, KOZ Entertainment, HYBE Labels Japan, NAECO, and ADOR.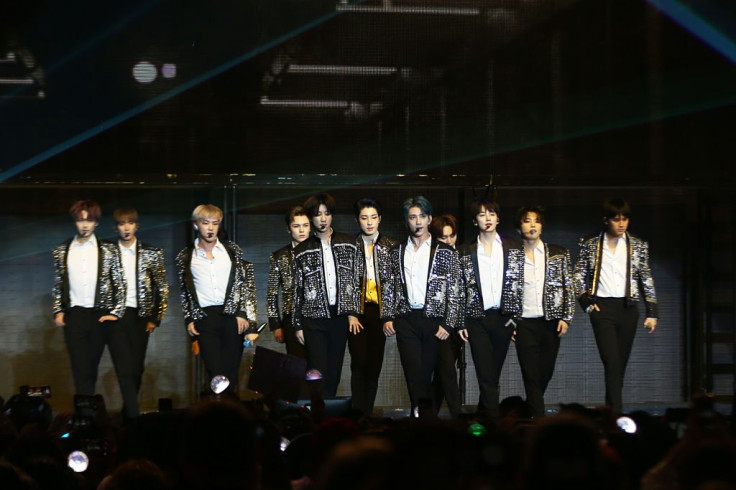 © Copyright IBTimes 2023. All rights reserved.