WATCH: LE SSERAFIM's Yunjin Shares Stories About Childhood Filipino BFF During Her Weverse Live
KEY POINTS
LE SSERAFIM's Yunjin went live on Weverse
The female idol talked about her Filipino childhood best friend
LE SSERAFIM will kick off its first-ever tour in August
LE SSERAFIM's Yunjin talked about her Filipino childhood best friend during a Weverse live broadcast.
The Korean-American member of LE SSERAFIM went live on Weverse Thursday. During the one-hour-long live broadcast, one fan commented, "Come to the Philippines, Yunjin," to which Yunjin replied, "Actually, I really want to go to the Philippines."
The LE SSERAFIM member went on to share that she actually had a Filipino childhood best friend. Yunjin also shared that her friend often brought ube-flavored mamon (mini sponge cake), and she still thinks about it to this day.
She continued to share that for her friend's birthday, they had a coconut cake that she found so delicious. According to one fan, Yunjin may be talking about buko pie, a Filipino-style coconut pie made of young coconut meat combined with a creamy custard filling and enclosed in a flaky pie crust.
A clip of Yunjin's Weverse live was also posted on Twitter by a LE SSERAFIM fan account @elsserafim Thursday. The tweet has since gained over 730,000 views, 2,900 quotes, 21,500 likes and 3,800 retweets.
Filipino members of the group's fandom, FEARNOT, celebrated after hearing Yunjin's story. Many even jokingly claimed that they were "the childhood best friend."
In other news, LE SSERAFIM announced on June 28 that the group will be going on its first-ever tour, called "Flame Rises," starting in August.
According to the initial announcement posted on LE SSERAFIM's Weverse and SNS accounts, the five-member group consisting of Sakura, Kim Chaewon, Huh Yunjin, Kazuha and Hong Eunchae will hold concert tours in South Korea, Japan, China, Indonesia and Thailand from August to October.
LE SSERAFIM also shared how the name of its first-ever tour came about. A logo motion video showed how "Flame Rises" was taken from the rookie group's name. "Flame Rises" is an anagram of LE SSERAFIM, which is an anagram of the phrase "I'm fearless."
The current dates and locations for LE SSERAFIM's "Flame Rises" tour are:
August
12-13: Seoul, South Korea
23-24: Nagoya, Japan
30-31: Tokyo, Japan
September
06-07: Osaka, Japan
30: Hong Kong, China
October
03: Jakarta, Indonesia
07-08: Bangkok, Thailand
More details for LE SSERAFIM's 2023 "Flame Rises" tour, such as ticket sales and specific venues, are yet to be announced.
LE SSERAFIM is a five-member South Korean girl group with Source Music, a label under Hybe, consisting of members of different nationalities: Korean, Korean-American and Japanese.
The group originally debuted with six members — Sakura, Kim Chae-won, Huh Yun-jin, Kazuha, Hong Eun-chae and Kim Ga-ram — on May 5, 2022. Unfortunately, Ga-ram was removed from the group in July 2022 amid bullying allegations.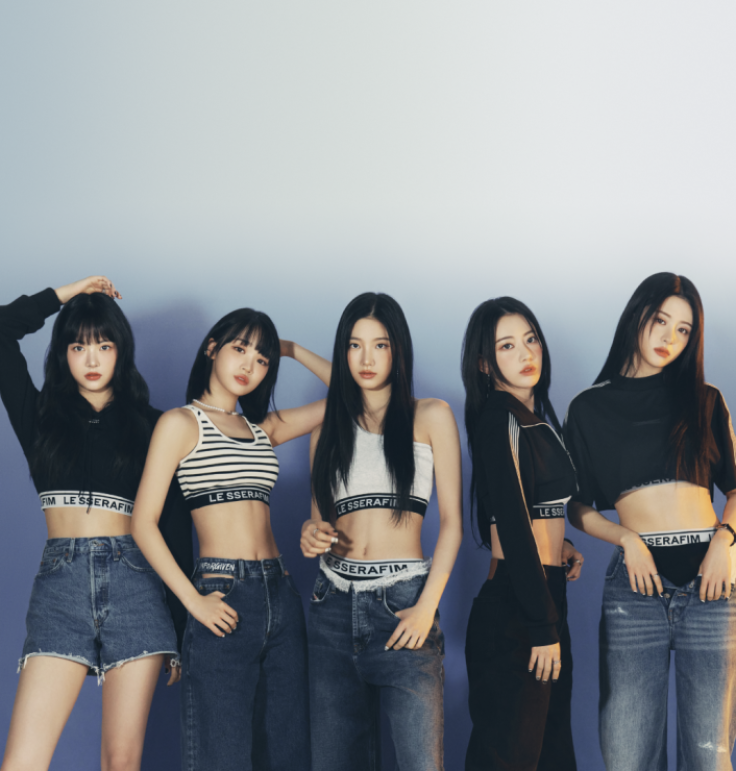 © Copyright IBTimes 2023. All rights reserved.