WATCH: Video Of TXT's Huening Kai Eating Shrimp Skin Because He Was 'Lazy' Goes Viral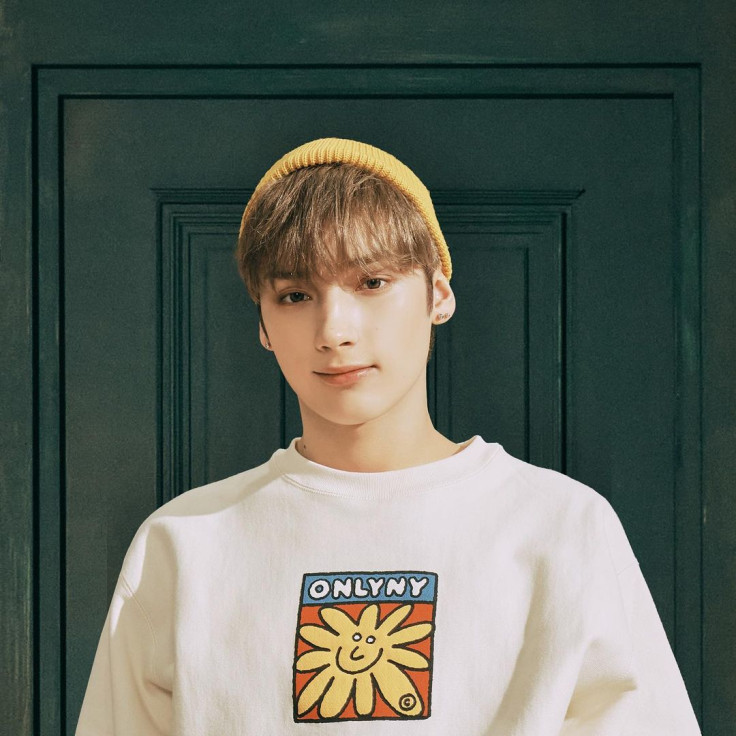 KEY POINTS
A video of Huening Kai eating shrimp skin went viral
Fans showed support for Kai, while some said it was relatable
TXT will drop "Do It Like That" on Friday
TOMORROW X TOGETHER (TXT) member Huening Kai went viral on TikTok after a video of his unlikely method of eating shrimp circulated online.
Last month, the South Korean pop boy group dropped episode 112 of its "To Do" series on YouTube, showing Yeonjun, Soobin, Beomgyu, Taehyun and Kai on a well-deserved vacation outside Seoul, South Korea. There, the group bonded over cooking dinner and got to know each other more.
Interestingly, fans — known as MOAs — took notice of the 20-year-old "maknae" or youngest member of TXT, who appeared unbothered while eating a piece of shrimp and even munched on the skin instead of peeling it off. When Yeonjun asked why he did so, looking shocked, Kai responded that he was just "lazy" to remove the skin.
A social media user, with the handle @sharalalaaayy, shared the clip of Kai on TikTok along with the caption, "POV: You love shrimp, but you're too lazy to peel off the skin...," which garnered supportive reactions from fans and about 1 million views as of press time.
"I eat the peel too. That's where all the flavor is," one user commented.
Another wrote, "Eating the peel is normal, Kai is so real."
"Honestly, that's me, I love shrimp, but the skin is so much work when it comes to peeling it off," a third user agreed, while another stated, "The shell and the tail are the best [in my opinion]."
"This is my fav clip of [Huening Kai]," a fifth user said.
"He looks so adorable saying that," a sixth user added.
Another commented, "He's such a cutie [oh my gosh]."
TXT is currently gearing up for the release of its summer single, "Do It Like That," which is a collaboration with American pop-rock band The Jonas Brothers. After promotions for the track, the group will continue with its "ACT: SWEET MIRAGE" world tour next month, performing at Indonesia's Beach City International Stadium and the Philippines' Philippine Arena on Aug. 9 and 13, respectively.
"Do It Like That" will be available on music streaming platforms on Friday. While fans await its release, watch the latest episode of TXT's "To Do" series below.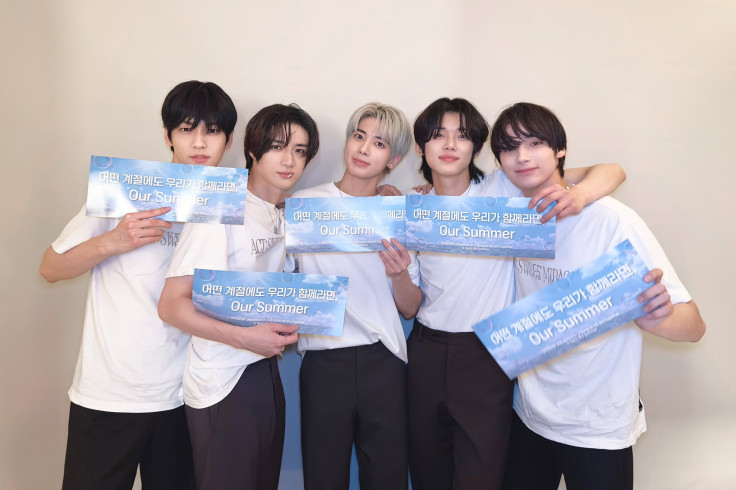 © Copyright IBTimes 2023. All rights reserved.