Watch 'The Walking Dead' Spinoff Trailer During 'The Talking Dead' Finale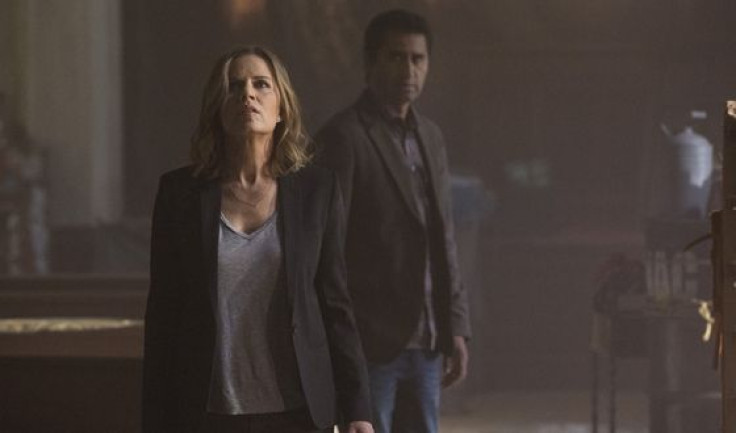 Clear your schedule on Sunday! Besides the special hour and a half Season 5 finale of "The Walking Dead," zombie lovers will get their first taste of AMC's new spinoff during "The Talking Dead."
The network confirmed to the International Business Times that the first trailer for "The Walking Dead" spinoff will premiere during the talk show. Hosted by Chris Hardwick, "The Talking Dead" will air at a special time – 10:30 p.m. EDT – and will feature guests Norman Reedus (Daryl), Melissa McBride (Carol), showrunner/ executive producer Scott Gimple and a surprise cast member.
Tentatively titled "Fear the Walking Dead," viewers will be introduced to new characters in a new location – Los Angeles. Besides the change of setting, the timeline will also be different. While "The Walking Dead" kicked off with Rick Grimes (Andrew Lincoln) waking up to the zombie apocalypse after being in a coma for a few weeks, the spinoff will start earlier.
"We're going to be focusing a little bit earlier," series creator Robert Kirkman revealed at an event in Austin, Texas. "There will be hints and moments in the secod show that if you go back and watch the first season of 'The Walking Dead' will inform some of the discoveries that they had. It's going to be cool. We are trying to form an overall tapestry of a TV universe."
"Fear the Walking Dead" is scheduled to premiere this summer, and was already picked up for a second season for 2016. The show stars Cliff Curtis ("Gang Related") as teacher Sean Cabrera and Kim Dickens ("Gone Girl") as single mom Nancy Tompkins. Frank Dillane ("Harry Potter and the Half-Blood Prince") and Alycia Debnam Carey ("Into the Storm") will portray Nancy's children.
Watch the first trailer for "The Walking Dead" spinoff when it premieres during "The Talking Dead" finale on Sunday, March 29.
© Copyright IBTimes 2023. All rights reserved.