WatchOS 6 Features, Tweaks Envisioned In Concept Art Ahead Of WWDC 2019
Apple is set to unveil WatchOS 6 in this year's Worldwide Developers Conference. With the WWDC 2019 still more than a month away, however, fans and Apple Watch enthusiasts just can't wait for that. Now, a designer has shared his concept showing a few features that will hopefully come with the upcoming WatchOS version.
The WatchOS concept "A New Horizon," made by a designer named Jake Sworski in collaboration with Spectrum Reports, has some pretty neat features that every Apple Watch fan will surely want to have, iPhone Hacks reported.
Sworski's concept makes some tweaks to the Apple Watch and adds totally new features that seem promising. Here are some of them:
First, there's the Activity Rings app that adds one activity ring, and allows users to customize the app by allowing them to choose what each ring will stand for. The concept allows users to choose four rings, each with a corresponding goal.
The goals include the number of calories burned, the amount of time exercising, the amount of time spent standing, length of breaths, time spent working out, total distance walked or ran, length of sleep, the number of steps taken on a daily basis, and the number of flights a user climbs. Sworski's idea allows for deeper personalization.
Second, the concept tweaks the Control Center, making it more functional than ever. There are media controls allowing instant playback, and easy controls for common functions like Cellular, Airplane Mode and Wi-Fi.
What's more, the Control Center will also feature buttons allowing users to lock their iPhones to prevent others from using it, and to locate their iPhones by way of sound.
Third, the WatchOS 6 concept adds folders to the home screen, allowing users to organize it even more. Currently, all used and unused apps are sitting side by side in the home screen. Although it doesn't look bad, the designer said folders will help organize the home screen and make using the Apple Watch easier.
Lastly, the concept WatchOS adds new watch faces. It also adds a function where watch faces automatically change to another depending on the wearer's location. These new watch faces include familiar characters from Disney properties such as "Star Wars" or Marvel's "Avengers," and "The Simpsons."
Of course, these features are just concepts. Apple might introduce totally new features that may include these or not. As such, it's better to take them all with a grain of salt.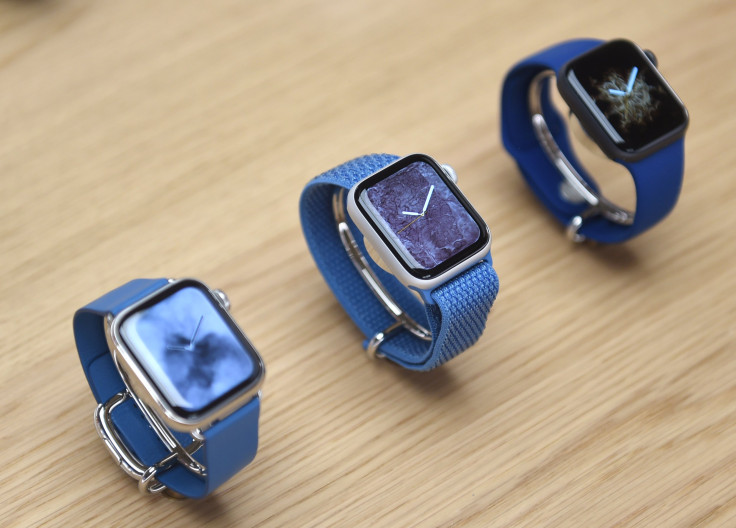 © Copyright IBTimes 2023. All rights reserved.