Watson Gets First Post-Jeopardy! Assignment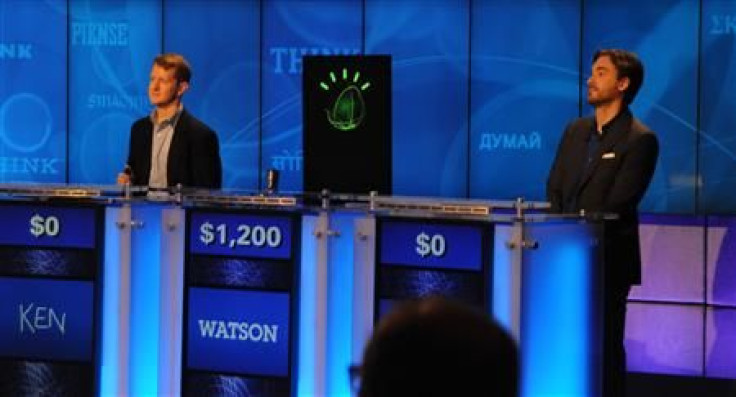 It's no more fun and games for Watson. It's time for serious business.
IBM announced an agreement with Nuance Communications, a speech recognition provider, to develop and commercialize Watson's advanced analytics capabilities in the healthcare industry.
Yesterday, Watson capped off an impressive three day performance on the quiz show Jeopardy!, where it took home the top prize over some of the show's greatest contestants ever.
This time, Watson's ability to answer questions, process natural language, and learn, coupled with speech recognition and clinical language understanding will be used to diagnose and treat patients. It will also provide hospitals, physicians and payers access to critical and timely information.
Combining our analytics expertise with the experience and technology of Nuance, we can transform the way that healthcare professionals accomplish everyday tasks by enabling them to work smarter and more efficiently, said Dr. John E. Kelly III, senior vice president and director of IBM Research, in a statement. This initiative demonstrates how we plan to apply Watson's capabilities into new areas, such as healthcare with Nuance.
The two companies expect the first commercial offering to be available in 18-24 months. Both IBM and Nuance are jointly invested in a multi-year research initiative.
Also working with IBM and Nuance on the project will be Columbia University Medical Center and the University of Maryland School of Medicine. The two institutions will be adding expertise and research to the collaborative effort. They are looking at places where Watson will be able to contribute in the field.
Watson has the potential to help doctors reduce the time needed to evaluate and determine the correct diagnosis for a patient, said Dr. Herbert Chase, professor of Clinical Medicine at Columbia University College of Physicians and Surgeons, in a statement. We also believe that Watson also has the ability to help doctors provide personalized treatment options that are tailored to an individual patient's needs.
To contact the reporter responsible for this story call (646) 461 6920 or email g.perna@ibtimes.com.
© Copyright IBTimes 2023. All rights reserved.