Wave Ring for Work by Genki Hands-on Review: Game Changing Wearable Tech for Presenters
This article uses affiliate links, which means if you purchase products through these links, we may earn a commission. Click here to see our
T&C
. For licensing please click
here
.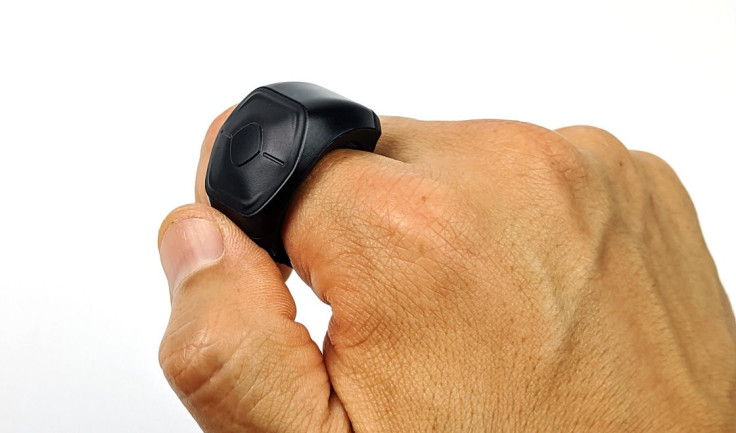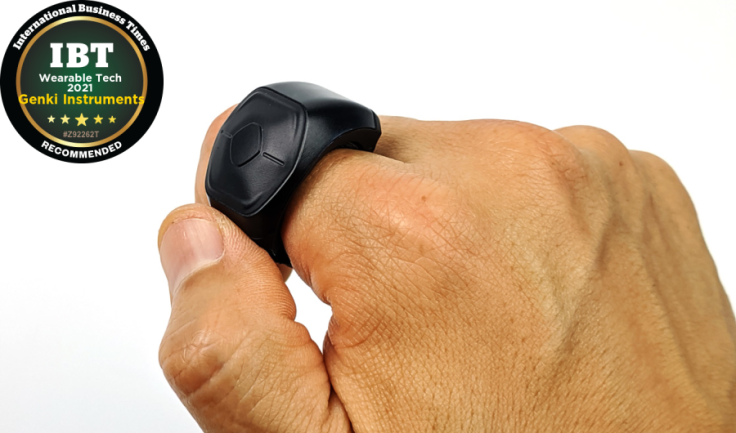 Wearable tech has not caught on as fast as everyone thought they would, or hoped they would. We've already seen a whole slew of failed crowdfunding launches, from smart glasses to helmets to gloves, and none that has truly become mainstream so far.
However there's a new wearable device that's making waves (pun intended) among musicians. While not being too far-fetched, it's a potential game changing device that adds a new wearable user interface.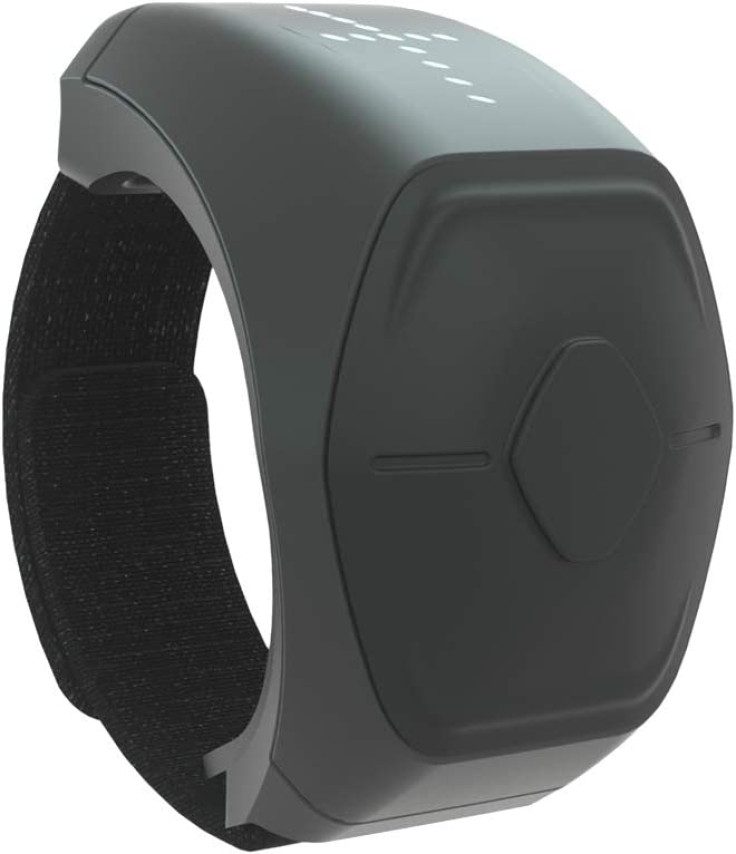 The Wave Ring - which may already be familiar to musicians who utilizes electronic modulation as part of their musical expression - enables its wearer to use hand gestures as input to their music. The beauty of the ring is that it allows the input while keeping the musician's hand free to continue playing their instruments, adding a new degree of expression to their music.
Genki, the company responsible for this wearable tech is now bringing the Wave Ring into the office space - and we're here to find out if it can make another wave in the space of suits and ties.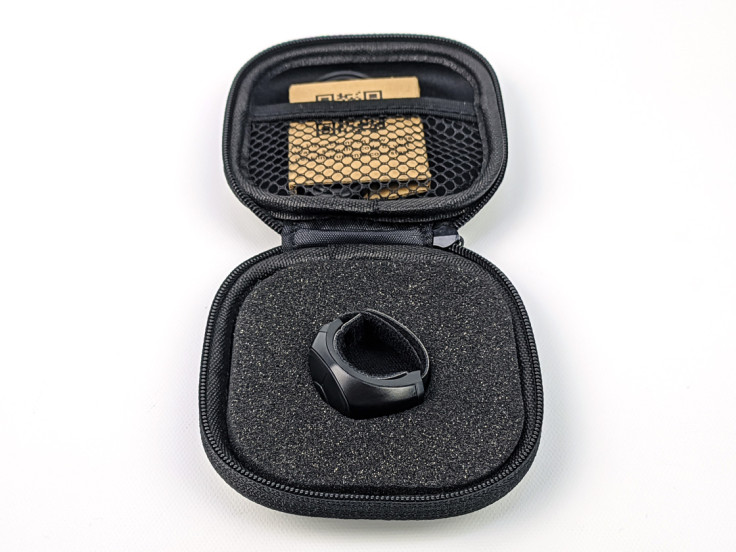 A Stealth Tech Ring
The Wave Ring is quite a low-key device aesthetically, like an oversized plastic signet ring. The control pad is made of a rubberized surface that provides a soft and grippy surface, and the rest of the visible ring is covered in a translucent black plastic which embeds the white LED display. The strap that secures the ring onto the finger is made of Velcro-like strip, which means it can be adjusted to fit any sized finger comfortably.
The all black understated exterior of the Wave Ring allows its wearer to look professional and not too flashy, giving you the technological edge while not coming off as an over-the-top geek.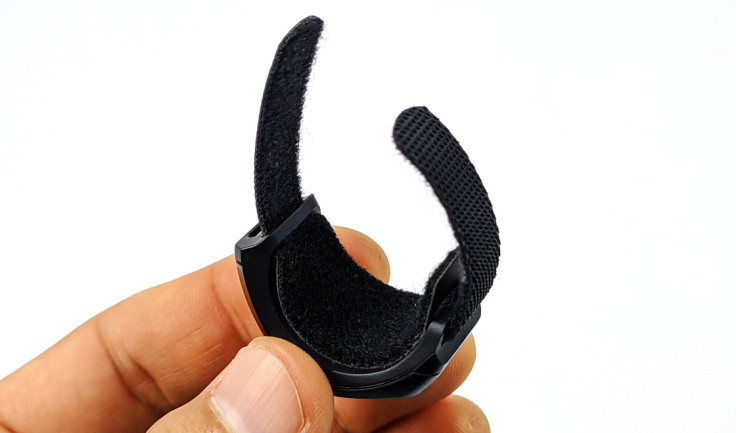 Past Attempts at Gesture Control
There have been many mobile phones that tried to introduce gesture control. The more recent attempts that come to mind are the LG G8's Air Motion gestures, and Pixel 4's Motion Sense that utilizes radar technology. Those were in 2019, but two years down the line, I have yet to have met anyone who uses them on a day-to-day basis. The factors that hindered these user interfaces to become mainstream include issues with accuracy, consistency and how little they add to the touch screen that's just inches away.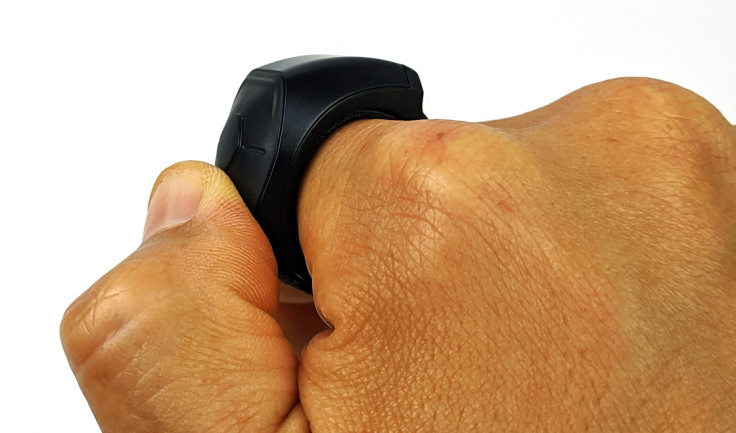 Hands Gestures that Consistently Works
The Wave Ring however solves many of these critical issues. The gesture control with the ring is incredibly accurate and consistent, and I have not had an instance where it glitched and did not do what I intended it to do.
This consistency is crucial for a new UI to catch on, just as the iPhone was first introduced to the world, and we saw the momentum scroll for the first time. It caught on like wildfire, because it was every bit accurate and consistent than the o'button pushing. It was also why the iPhone was much preferred over Android for the first few years, until Android phones were able to get their interface just as buttery smooth and reactive.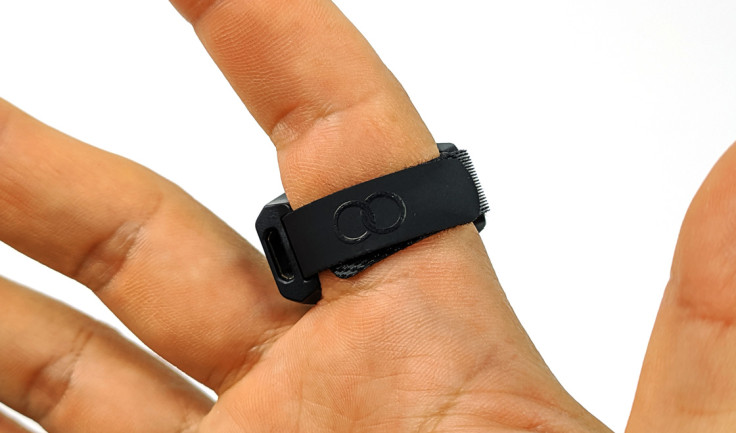 Low-latency Wireless Connection
One major reason why the Wave Ring works is its low-latency wireless connection. Using a Low Energy Bluetooth connection, this small device has an imperceptible delay time between gesture and the corresponding input. This is a must for musicians where every fraction of a second is crucial for the music to have the intended effect.
The same can be said for someone doing a presentation, where orchestrating the PowerPoint is also key to how an idea is conveyed. This is why the Wave Ring will also work very effectively as a clicker for presentations.

Full Customizability with Free Software
To make the Wave Ring work for an office environment, Genki made a key move to develop a business suite for the device. Aptly called 'Wave for Work', the software enables the Wave Ring to be used as an input device for productivity applications.
There are currently 4 modes to choose from: Video Call, Presentation, Music and Custom.
Video Call makes sense if you were joining a class on Zoom, or taking notes during a video conference. When you need all 10 fingers to be typing down notes, but want to interact swiftly in the conference room, you can use the three-button controls on the ring to: 'Raise Hand', 'Mute', 'Camera on/off' and 'Push to talk'. Sure you can take your hands off the keyboard to mouse these commands, but the ring makes the experience that much more intuitive.
Presentation is probably the obvious utilization of the Wave Ring, which is essentially using it as a clicker. The advantage of using the ring instead of a conventional clicker is being able to keep all 10 of your fingers unoccupied to make natural gestures during the talk, instead of waving your clicker like a wand or conducting baton.
Music is for when you want media player controls that are always within a 'thumb's' reach. The volume control really shows off just how precise the Wave Ring gesture control is, where just by rolling your hand, you can adjust the volume like turning a virtual dial. The only limitation I found with this control is that I need to be using the Window's native music player in order to control the music at any time. If I'm using a player like VLC, I would need to click open its window before I can use the ring to control it.
Finally there's Custom mode, and this allows the three buttons to function as any key you map it to using the keyboard. This opens up lots of possibilities, not only single keys but also combo keys with 'ctrl' and 'alt' keys. I believe Genki can and probably will develop this even more in future iterations of the software. The top of my wish list would be the option to use the rolling gesture for page scrolling, instead of limiting its function to volume controls only.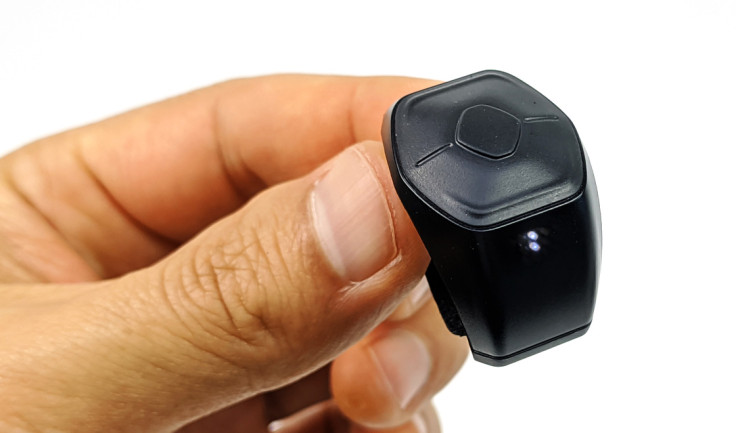 Final Verdict
It's not very often one comes across a new type of user interface that is as mature as the Wave Ring. It's easy to use and more importantly it works reliably and consistently, making it viable to add another layer to one's work flow on the desk or on a presentation lectern. I personally really look forward to seeing Genki explore more possibilities with the functionality of the Wave Ring through software upgrades, as it's current modes are but only the beginning of what its capable hardware can do.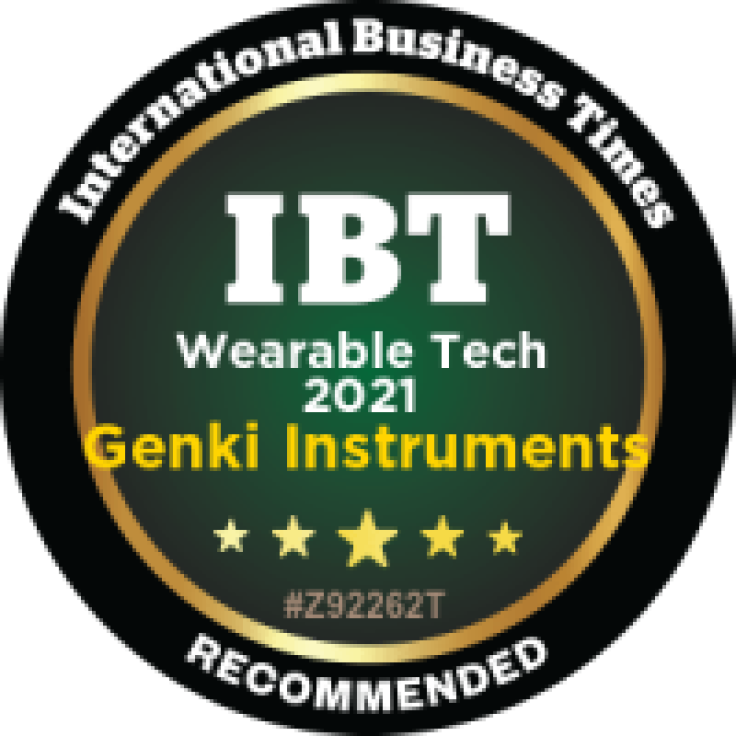 For its usefulness and potential game changing possibilities to add to/change existing workflows, and also as the smallest most portable clicker I've used, the Wave Ring is our recommended accessory for those who need to travel and do presentations.
David is a tech enthusiast/writer who is often on the move and is on a mission to explore ways to make his overhaul flights more enjoyable. This is a contribution to an ongoing IBTimes review series on gadgets for Business Travelers.
© Copyright IBTimes 2023. All rights reserved.