'Wayward Pines' Season 1 Spoilers: 4 Questions Fans Have After Episode 9, 'A Reckoning'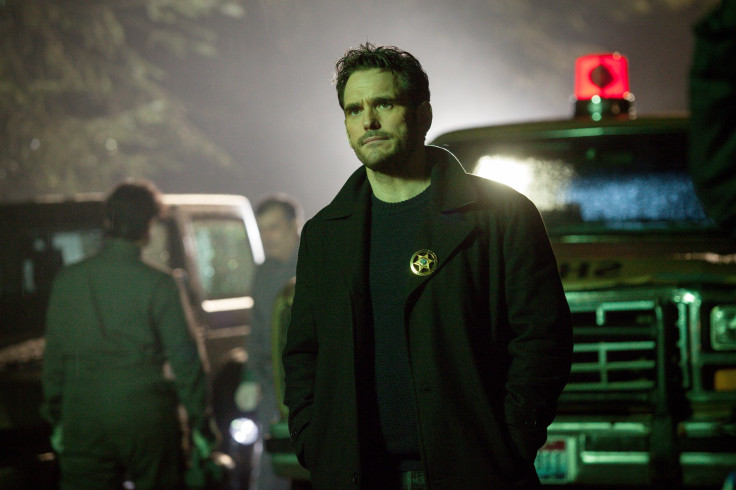 For the second straight episode of Fox's "Wayward Pines," fans were left with the cliff-hanger threat of Abbies invading the town and preying on the hapless residents. However, this time things seem a bit more serious after an episode that saw Pilcher (Toby Jones) shut off the town's power and Jason (Tom Stevens) execute Harold (Reed Diamond) and other members of Kate's (Carla Gugino) group. After "A Reckoning," everyone knows the truth -- thanks to Ethan (Matt Dillon) -- but will they survive long enough to have a future?
Here's what fans are asking after episode 9:
1. What Will Ethan And Kate Do Now?
After calling every resident in Wayward Pines and gathering them for what they believed to be a reckoning for Kate, Ethan revealed that he was bluffing. His real plan was to tell everyone the truth -- it's 4028 and human civilization is nearly extinct. David Pilcher's reaction was to cut off the power to the town and leave them helpless as Abbies climbed the now-useless electric fence keeping everyone safe. It seems that now that Ethan and Kate have revealed the truth to everyone, they must now protect them from it. Will they be able to handle the Abbies?
2. How Will Wayward Pines Handle The Truth?
According to Pilcher, he told every resident the truth in his first attempt at establishing Wayward Pines and the result was a disaster. Ethan has more faith in the people. However, the news that they had all been cryogenically frozen for 2,000 years and that their homes are gone should come as quite the shock, especially with the Abbies bearing down on them. Will they be able to handle it? Can Ethan keep the peace while protecting the town from the dangers outside?
3. What Side Will Pam Choose?
The seeds of a falling-out between Pilcher and his sister Pam (Melissa Leo) were sewn when Pilcher decided to put Reggie (Nicholas Carella) back in his freezing chamber for breaking protocol. Now that a war is breaking out in Wayward Pines between Ethan and Kate and those loyal to Pilcher -- Mrs. Fisher (Hope Davis) -- which side will Pam choose? After all, she did encourage Theresa (Shannyn Sossamon) to investigate Plot 33. Speaking of Plot 33 ...
4. Is There Anybody Out There?
Theresa discovered that the mysterious Plot 33 was really an archive of video transmissions from expeditions to search for remnants of human civilization sent out when Pilcher woke up the first Wayward Pines survivors. The videos Ethan, Theresa and Kate watch indicate that none of the people on the expeditions survived, nor did they find any other survivors. However, the videos are bound to make fans curious. Is there anywhere suitable for life outside of Pilcher's corrupt town?
What did you think of "A Reckoning"? Tweet your thoughts to @Ja9GarofaloTV.
© Copyright IBTimes 2023. All rights reserved.