Wearable Camera Maker GoPro Files IPO After Production Delays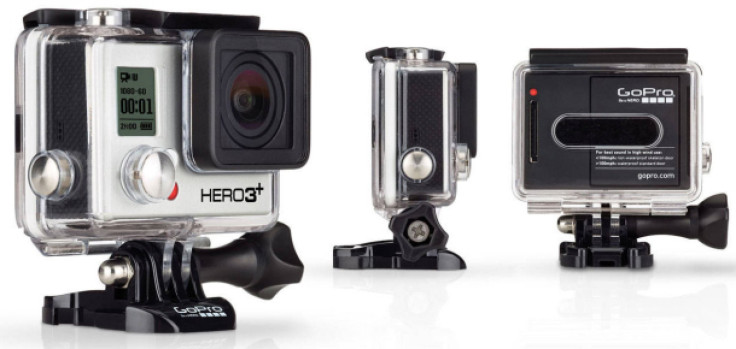 GoPro Inc., which makes the kind of wearable cameras used to film such sports as surfing and skiing from the user's point of view, publicly filed an initial public offering on Monday, revealing its finances for the first time publicly.
According to the filing, GoPro made $60 million in profit and nearly $1 billion in revenue last year. But the filing also shows that production delays set back the company financially. GoPro lowered its first-quarter revenue by 8 percent and sliced its profit by more than half compared to the same period a year earlier. The IPO is estimated at $100 million, though that figure is likely to change.
GoPro first filed its IPO paperwork confidentially in February, which is permitted by regulatory guidelines for companies with less than $1 billion annual revenue.
Nick Woodman, a former surfer, launched GoPro in 2004 with money he earned from selling shell necklaces, which he had bought in Indonesia, along the California coast. His first GoPro product was a point-and-shoot 35mm camera attached to the user's wrist, but after amassing a following and catching the attention of electronics retailer Best Buy and outdoors store REI, Woodman went on to develop his product into a compact, waterproof digital camera that connects to WiFi, can be remotely controlled, records to a micro SD card and sells for $200 to $400.
The San Mateo, California, company first raised $88 million in venture capital in 2011, then $200 million from Chinese manufacturer Foxconn Technology Group. Foxconn owns 10 percent of GoPro's shares and Woodman owns 49 percent.
The cameras are sold in more than 25,000 stores in 100 countries, according to GoPro.
Earlier this month, Chinese e-commerce giant Alibaba filed paperwork for an IPO on Wall Street, following Twitter Inc. (NYSE: TWTR) and King Digital (Nasdaq: KING), maker of the mobile phone game Candy Crush, among other high-profile IPOs. GoPro plans to trade on the Nasdaq exchange under the symbol "GPRO."
© Copyright IBTimes 2023. All rights reserved.