Weather Warning: 'Very Dangerous' Winter Conditions Expected In 4 States; 'Human Triggered' Avalanches Likely
KEY POINTS
Avalanche danger is high in Colorado's mountain ranges through Saturday morning
Up to 18 inches of snow accumulations is possible in some mountainous ranges in Utah
'Large and destructive' avalanches are possible in Nevada's Greater Lake Tahoe area
Weather forecasters have warned residents of "very dangerous avalanche conditions" in backcountry locations in Colorado, Utah, Nevada and Idaho. They have issued avalanche warnings, saying the danger is "high" in mountainous terrains.
"Very dangerous avalanche conditions and High (Level 4 of 5) avalanche danger from Friday morning through Saturday morning" in backcountry locations, the National Weather Service (NWS) in Boulder, Colorado, said in an alert.
The backcountry is described as "mountainous areas where the avalanche danger isn't managed or reduced as it would be at a ski area or on a highway," according to the Northwest Avalanche Center (NWAC).
Residents were told to "avoid travel on and under all steep slopes."
The NWS also noted strong winds and heavy snow "will result in widespread avalanche activity", adding "human-triggered avalanches are very likely."
Human-triggered avalanches start "when somebody walks or rides over a slab with an underlying weak layer," according to National Geographic. As the weak layer collapses, the overlaying snow mass begins to slide.
In northwestern Colorado and eastern Utah, wind gusts of 60 mph and up to 12 inches of snow accumulations are expected from Thursday evening through Friday.
Up to 18 inches of snow accumulations are possible in the Provo and Park City area mountains in Utah.
The NWS said dangerous conditions can be triggered by a combination of very strong winds and "a rapid load of heavy snow" in areas where avalanche warnings were issued. "Some avalanches could be large and destructive" in the Greater Lake Tahoe area in Nevada.
Meteorologist Roland Steadham posted a photo of snow measurements in the Cascade area in Idaho where 15 inches of snow was recorded Thursday.
Avalanche warning in Colorado effective through 8 a.m. Saturday:
Avalanche warning in Colorado effective through 5 a.m. Sunday:
Avalanche warning in Utah effective from 3 p.m. Friday through 6 a.m. Saturday:
Avalanche warning in Nevada effective through 7 p.m. Friday:
Avalanche warning in Idaho effective through 6 a.m. Saturday:
The NWAC urged people to be alert and be prepared as the backcountry during winter "is a place where you need to be self-sufficient and prepared to manage a range of hazards, including avalanches."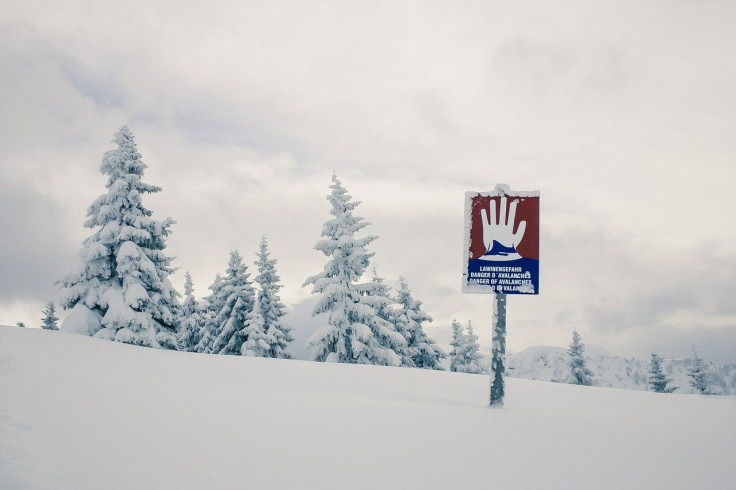 © Copyright IBTimes 2023. All rights reserved.
FOLLOW MORE IBT NEWS ON THE BELOW CHANNELS