Wedding Planning Checklist: 7 Celebrity Tips to Put On Your Radar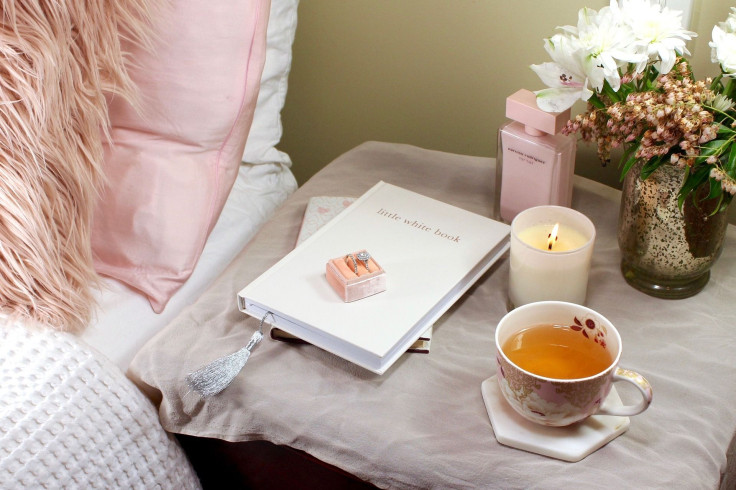 Wedding planning comes with so much excitement that most brides mix things up or forget something important. As such, every bride whether DIY or with professional help needs a comprehensive yet simple wedding checklist. We've come up with the ultimate wedding planning checklist to help you plan effectively. And for the star effect, find 7 celebrity tips to watch out for.
A Wedding Checklist
12 – 10 Months complete wedding checklist
Choose a couple of flexible and potential wedding dates
Set a budget, a wedding to-do list, discuss the family's contribution
Start drawing up a guest list along with your partner
Seek out a wedding consultant and have them draw up a professional wedding planner checklist
Build your wedding website
Visualize your wedding and create a Pinterest board
Choose your wedding party
Select attires for your bridal party
Order save the dates to fit the theme and other wedding stationery
Book and assemble a team of wedding suppliers
Book wedding venue
Book officiant
Set up skincare and fitness regimen
Buy your dream dress, veil, and undergarments
9 – 7 months wedding coordinator checklist
Explore designs of wedding stationery, from invites to enclosures, thank you cards, menu cards, place cards, and program
Set up a wedding gift registry with few credible retailers
Scout for about five hotels at different price point range. This will enable guests to work within their budgets
Pick out wedding make-up and hairstyles
Begin to plan for your honeymoon by looking at choice destinations
Meet up with your wedding officiant to discuss the fine details about your wedding ceremony
Choose the style you want for the wedding cake, and schedule a tasting session with your caterer
Book your wedding rentals from linens to dinnerware, decor, lighting, etc.
6 – 4 months wedding planning checklist
Buy your wedding bands
Order wedding stationery
Attend your first dress fitting
Order gift packs for guests coming from out of town
Choose all flowers necessary for your wedding
Make an order for your wedding cake
Book flights and accommodations for your honeymoon
3 – 1-month wedding list
Create a seating chart for wedding guests
Begin your makeup and hair trials
Finalize plans for your honeymoon and ensure documents are in order and up to date
Write your wedding vows, readings, and order of program
Make an application for the marriage license
Create a timeline for the wedding day and send to vendor, officiants and bridal party
Book transportation for the wedding day.
Buy gifts for your attendants
Confirm with vendors the date, time and location of your wedding
Send out the wedding invitations to guests
2 weeks – 1 day before wedding planning checklist
Track all RSVP and give a final headcount to your caterer
Hire someone to care for your home during the honeymoon
Delegate wedding day activities, returning of tuxes, dry-cleaning the dress, etc.
Prepare an emergency kit for the wedding day
Arrange all payments, tips, and referrals for vendors
Get a Mani, Pedi, and general body treat
Retire to bed at a decent hour
Wedding day Checklist
Wake up to a beautiful day with positivity and eat a satisfying breakfast
Hand over the rings and officiant fee to the best man
Relax and breathe
7 Celebrity Tips To Put On Your Radar
Our ultimate wedding checklists will guide you on how to plan your wedding. But to feel like a star on your day, see 7 real celebrity wedding tips you must consider.
Dare to be different, just like Gwen Stefani when she married Gavin Rossdale. She set the trend by wearing an ombre wedding dress.
If you can afford it, host a destination wedding and have all your friends come along. George and Amal Clooney had an unforgettable weekend of festivities.
Switch up your looks from ceremony to reception by changing dresses, hairstyle or accessories. Leona Lewis switched to an embellished blush pink gown at her London wedding.
Mono floral arrangements are trending, just like Lala and Carmelo Anthony had red blooms all through. Make single flower variety arrangements per centerpiece
Give your guests an unforgettable wedding experience with luxe gift bags or custom favors just like Kim and Kanye. Think gourmet truffles, champagne, beauty products, etc.
Go organic by getting all your food supplies directly from the farm. The farm to table movement is healthy, and celebrities like Adam Levine and Behate Prinsloo say yes!
Set up a dessert bar just like Blake Lively and Ryan Reynolds had at their wedding. Enjoy cute cupcakes, exotic candy bars, macaroons, and the likes.
Use our wedding checklist and celebrity wedding tips to pull off an unforgettable wedding. It's special and once for lifetime.