Wendy Williams' Estranged Husband Kevin Hunter Fights His Son Amid Divorce Scandal
Wendy Williams' estranged husband, Kevin Hunter, and their 18-year-old son were involved in a fight with one another Wednesday morning. TMZ reports the incident occurred in a store parking lot in New Jersey, which is where Williams and Hunter reside.
Read: Wendy Williams Looks Flawless Following Her Breakup
Though law enforcement sources tell TMZ that Wendy's son, Kevin Jr., was arrested for assault, Hunter said that he does not plan to pursue legal action regarding the family matter. "I love my son very much and I will not be pursuing this matter legally. Things are not always how they appear," he told TMZ.
According to the report, Kevin Jr. and Hunter ended up arguing outside the store just after midnight, allegedly due to Kevin's demand for spousal support from Williams. During the altercation, Kevin Sr. allegedly said Wendy was "brainwashing" their son against him.
The fight reportedly escalated when Hunter put his son into a headlock and Kevin Jr. punched him in the nose to release his grip.
Hunter, 46, and Williams, 54, had been married for nearly 22 years. They met in 1994 and married three years later. The couple split last month amid cheating allegations.
On April 16, Hunter addressed their divorce, saying in a statement to The Blast, in part, "I have dedicated most of our lives to the business empire that is Wendy Williams Hunter, a person that I truly love and respect unconditionally. I am not proud of my recent actions and take full accountability and apologize to my wife, my family, and her amazing fans."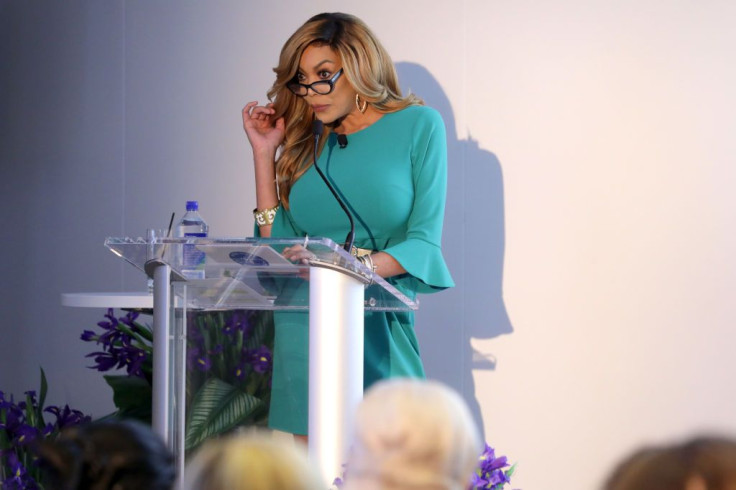 © Copyright IBTimes 2023. All rights reserved.