Were Salma Hayek's 'Little Boy' Comments Directed At Kristen Stewart? The 'Twilight' Star Has Been Criticized For Her Look In The Past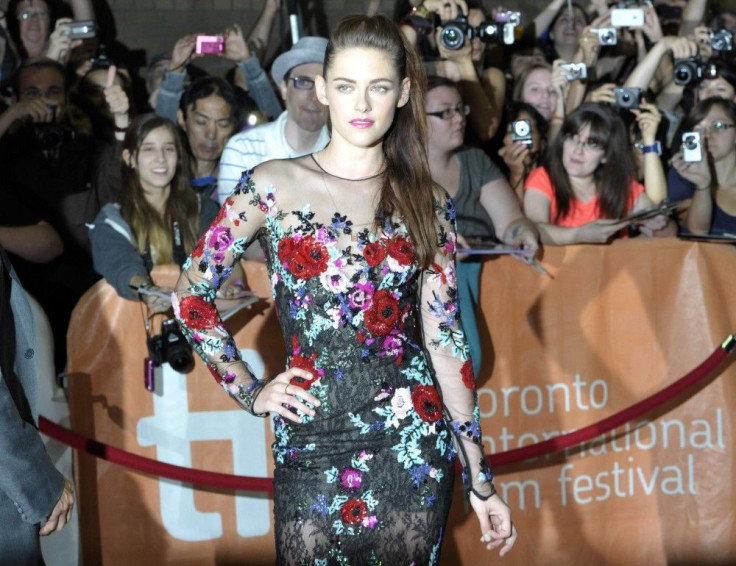 Salma Hayek was the talk of tinsel town Friday when news broke of an interview she gave with Harper's Bazaar questioning the public's seemingly endless fascination with other actresses that try to look less feminine. Fans are wondering if Hayek, who is known perhaps as much for her curvy figure as for her acting, was trying to be vague but also ending a message to younger actresses, Kristen Stewart in particular.
"In recent years, we have had to fight against our genetic nature to look like little boys, to be socially accepted as beautiful," Hayek told Harper's. "It used to be that a young girl couldn't wait to grow up and take the shape of a woman. Now our goal is regression, to look younger and like a child. There has not been enough diversity of boy shape in fashion."
Hayek is not known for causing Hollywood drama, but the timing of her comments is curious. "Twilight" actress Kristen Stewart has dominated the headlines of late because of her on-again-off –again relationship with co-star Robert Pattinson. Despite the tabloid curiosity that peaked when pictures surfaced of Stewart having an affair with one of her previous directors, she's still made time to promote two upcoming films, "On the Road" and "Breaking Dawn."
Throughout her short career, however, Stewart has carved out her own image that's been decidedly less concerned with fashion and body type, unlike many of her contemporaries in Hollywood today. She even gave an interview earlier this year that shed some light on the thought process behind her look.
"Look at a picture of me before I was 15. I am a boy," Stewart said, according to the HollywoodGossip.com. "I wore my brothers clotes, dude! Not like I cared that much, but I remember being made fun of because I wasn't wearing Juicy jeans. I didn't even think about it. I wore my gym clothes."
Stewart recently attracted the paparazzi's attention for wearing Pattinson's clothing in public while the two were estranged. She was even photographed wearing his beloved Los Angeles Dodgers baseball hat while spending time with her lover, director Rupert Sanders. Salma Hayek alsmost certainly would not have approved.Did
© Copyright IBTimes 2023. All rights reserved.