Westminster Dog Show 2017 Results: 'Best In Show' Winner Announced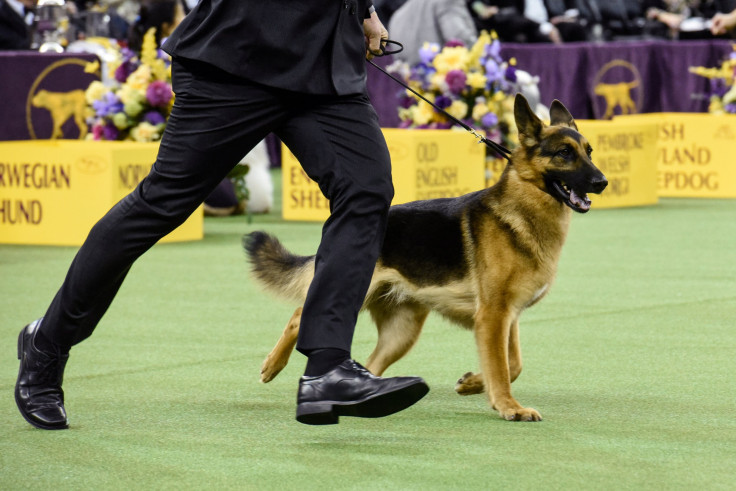 After a rousing, canine-filled couple of days, the Westminster Kennel Club Dog Show has come to an end.
The annual pet event officially began Saturday and ran through Tuesday, which kicked off with the Masters Agility Competition. For the first time in the show's decades-old history, felines were permitted to show at the 141st Westminster show. They were also included during the Meet the Breeds event.
The dog events began Monday with breed judging for the first set of groups. But the hallowed moment arrived for the competing canines late Tuesday evening when the coveted title for the Best in Show title would be announced. The 2017 Best in Show title went to Rumor the German shepherd, which concluded the entire show Tuesday evening. The place for Reserve Best in Show went to Adrian the Irish Setter.
Rumor was ranked among the Best in Show competition from all seven category groups (non-sporting, herding, hound, toy, working, terrier and sporting). The final selection included:
Duffy the Norwegian elkhound, winner of the Hound Group
Chuckie the Pekingese, winner of the Toy Group
Aftin the Miniature Poodle, winner of the Non-Sporting Group
Rumor the German shepherd, winner of the Herding Group
Adrian the Irish Setter, winner of the Sporting Group
Devlin the Boxer, winner of the Working Group
Tanner the Norwich Terrier, winner of the Terrier Group
The Best In Show winner, Rumor, was named after the Adele song "Rumor Has It" and was favored to win last year too. Her handler Kent Boyles from Edgerton, Wisonsin, will almost certainly retire Rumor from the show after her win this year.
For 2016, the Best in Show winner was C.J., a German short-haired pointer, whose handler was Valerie Nunes-Atkinson. Competing dogs can place for a number of awards "based upon the number of actual entries in each breed or variety," the show's website states.
The Westminster Kennel Club records show that the oldest dog to ever win a Best in Show title was in 2009, when a Sussex spaniel placed at little over 10 years old. The youngest pup to win was back in 1929, when a Collie won the title at exactly 9 months old. The terrier group has consistently ranked as the reigning group and has taken home the most Best in Show awards.
Judging across the groups took place on both Monday and Tuesday. Group judging for the toy, hound, herding and non-sporting groups commenced Monday evening. Group judging for the working, sporting and terrier groups took place Tuesday evening prior to the Best in Show announcement.
© Copyright IBTimes 2023. All rights reserved.