Whale Washes Up On Oregon Beach; Public Warned To Stay 'At Least 200 Yards' Away
A whale, which had large "gashes" on its body, has washed up at Oregon's Fort Stevens State Park on the northern coast, and was first spotted Sunday afternoon.
Michael Milstein, an official with the National Oceanic and Atmospheric Administration (NOAA), has said the beached mammal appears to be a sperm whale. However, official confirmation is still pending, as per NBC affiliate KGW8. Authorities have advised visitors to maintain their distance from the whale.
The U.S. Coast Guard of the Pacific Northwest said authorities were aware of the incident and added the NOAA would respond.
"We kindly ask the public to remain at least 200 yards away from the whale for both its safety and yours," the Coast Guard said in a Twitter post.
NOAA's Milstein added the whale was dead, decomposed and still stuck in the surf. It was located south of the Wreck of the Peter Iredale in the park, the outlet reported.
Officials are yet to confirm the size, age and sex of the whale.
According to Seaside Aquarium, a popular underwater exhibit in Oregon, the beached sperm whale appears to be a victim of a "large ship strike," and was dead before washing up ashore.
"There were a few large gashes on the whale believed to be from a large ship strike, however, it is unclear if this strike occurred before or after death," the Facebook post by Seaside Aquarium said.
The organization also said the whale was believed to be 40 feet long, juvenile and male.
"A necropsy will be scheduled later in the week to take a closer look at this," the Facebook post added.
The Seaside Aquarium also warned against touching the whale carcass.
"Any whale, dolphin, porpoise, or pinniped can spread potential diseases to humans and pets," the post added.
Oregon recently marked its winter session of Whale Watch Week, which started on Dec. 28, 2022. People gather on the coast to witness hundreds of whales as they travel south for warmer temperatures.
According to the event's website, about "30 whales per hour migrate past the Oregon coast during the peak southbound migration." More than 18,000 gray whales currently live and travel through the eastern north Pacific area, the website added.
A similar northbound migration is observed during the springtime. This year's second session is scheduled for March 28.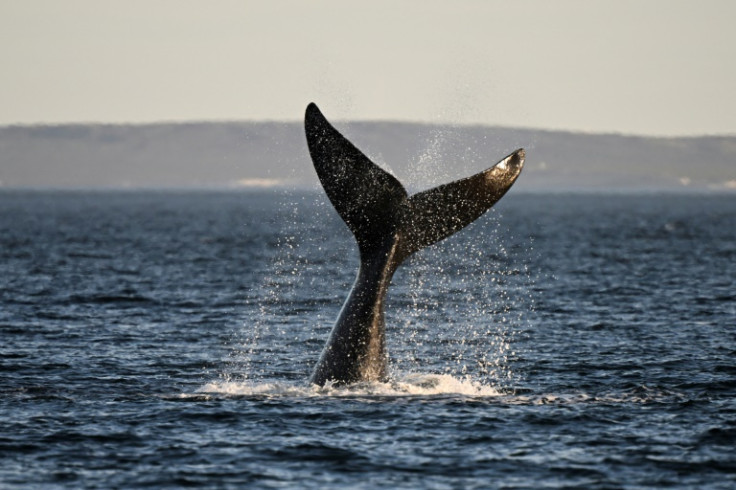 © Copyright IBTimes 2023. All rights reserved.