What The $500,000 Tourism Grant Means For Eau Claire, Wisconsin
As the travel industry found itself decimated by the coronavirus pandemic, the Wisconsin Department of Tourism has awarded nearly $12 million to 158 grantees to help stimulate tourism in the state of Wisconsin.
One of the recipients was Visit Eau Claire – the travel bureau in the northwest part of the state – which received $500,000 to promote tourism in the city. Visit Eau Claire is funded through hotel and motel taxes in the city, which it then uses to promote local events and businesses, WQOW, an ABC affiliate out of Eau Claire, reported.
The $12 million Tourism Relief to Accelerate Vitality and Economic Lift (TRAVEL) grant program was created to help promote tourism in Wisconsin amid the pandemic and is being funded through Wisconsin's discretionary Coronavirus Aid, Relief, and Economic Security (CARES) Act monies.
"Tourism is an important sector of the Wisconsin economy," Wisconsin Gov. Tony Evers, said in a statement. "There's no doubt tourism has been severely impacted by COVID-19 and we're glad that the TRAVEL grants can provide some much-needed relief as the tourism industry works toward recovery."
The TRAVEL grant was initially introduced as an $8 million program. Evers increased the funding in October by adding $4 million to the grant program.
Through the grant, tourism businesses that have been impacted by COVID-19 will be able to promote safe and healthy travel experiences for residents and out-of-towners during the pandemic.
Visit Eau Claire Executive Director Benny Anderson told WQOW that lodging taxes in Eau Claire are down 45% through Aug. 1. Anderson continued by saying the grant monies will be used by Visit Eau Claire to continue its operations in supporting the city's tourism industry.
"This year, we've really pushed the outdoors and the trails, and restaurants with takeout," Anderson told WQOW. "[We've been] reminding people what's in their backyard, and why coming to the Chippewa Valley is a great experience for all types of guests."
The Eau Claire tourism industry produced nearly $260 million in 2019 and supported more than 4,500 jobs, the news outlet said.
Wisconsin tourism brings in 113.2 million visits to the state and an estimated $22.2 billion in economic activity, including $1.6 billion in state and local tax revenue. Tourism in Wisconsin also supports over 200,000 jobs.
The TRAVEL grant was awarded to a total of 158 grantees, including the Chippewa Falls Area Chamber of Commerce, which received $82,000 from the TRAVEL grant program, the Leader-Telegram reported. Other recipients of the grant in the Eau Claire region included the Greater Menomonie Area Chamber of Commerce ($87,000), Downtown Eau Claire Inc. ($42,088), and Bloomer Community Visitors Center ($4,919), the news outlet said.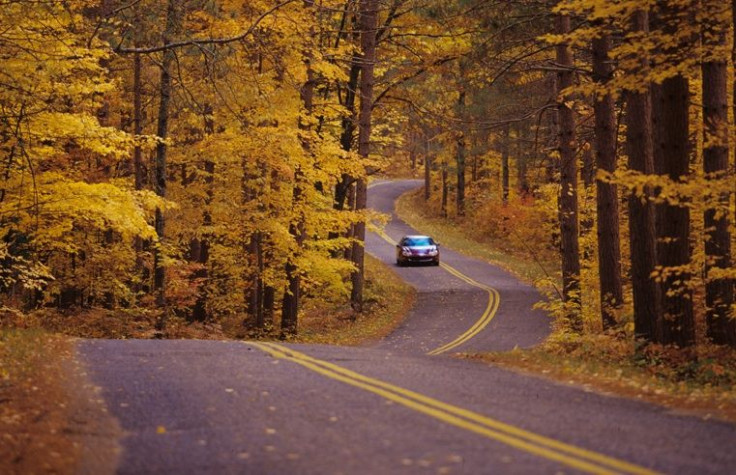 © Copyright IBTimes 2023. All rights reserved.