What Actually Caused Katy Perry's Eye Glitch At Vegas Concert? Singer Explains
Katy Perry has finally revealed what caused her creepy eye movement at her Las Vegas concert.
Apparently, the "Dark Horse" singer's uncontrollable eye movement during the Tuesday concert was nothing but a stunt.
"Welcoming all my #flatearthers #spaceisfakers #birdsarentrealers #skyisntbluers to come see my broken doll eye party trick IRL in Vegas next year!," she wrote on her Instagram page Thursday.
The singer used the viral video to announce 14 new dates were added for her 2023 Las Vegas residency, titled "Katy Perry: PLAY."
She described the upcoming shows as "a nonstop party about finding unconditional love and strangely (for me) not political at all."
She said the eye glitch was nothing more than just a party trick and added, "Heck I pour beer out of my tits (that's a party trick too... I don't actually lactate hops silly goose!) Hope to sing along with you in 2023! And we'll drink, this one's on me, cause we're all #chainedtothealgorithm."
She wrote over the clip: "POV: when you see new 2023 PLAY dates."
The singer also shared the viral clip on her Instagram Stories feed and wrote, "See all the party tricks at Play."
Earlier this week, fans were shocked and amused to see a video of the "Teenage Dream" singer struggling to keep her right eye open after a musical number during the concert. Perry touched her temple twice to keep her eye open before finally grabbing her microphone and telling the crowd to "make even more noise for the band."
Some fans found the moment amusing and wrote on TikTok, "Her clone was glitching. That's scary." Another said, "Her robot seems to glitch a lot."
Another commented, "That bitch is a robot omg we been knew."
Some Twitter users had a different theory. "Katy Perry clone malfunction," one person said and another user replied, "Those darn clones are so unreliable anymore."
Meanwhile, Perry also celebrated her 38th birthday Tuesday with fiancé Orlando Bloom and daughter Daisy Dove.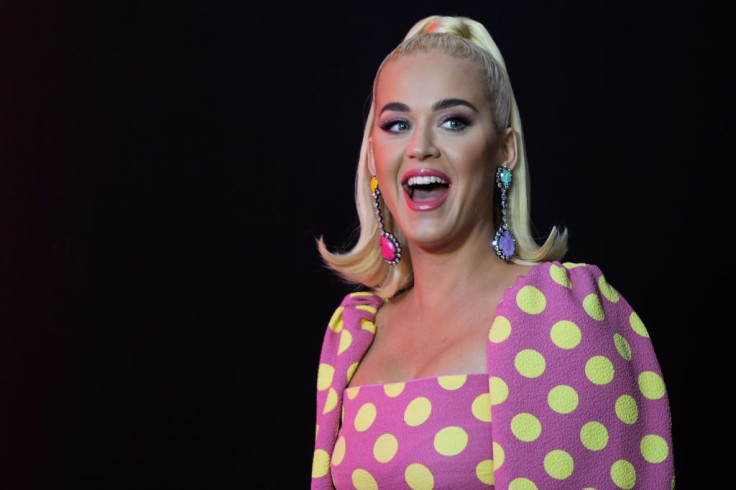 © Copyright IBTimes 2023. All rights reserved.