What Is Batten Disease? 4-Year-Old Boy Receives New Drug For Neurological Disorder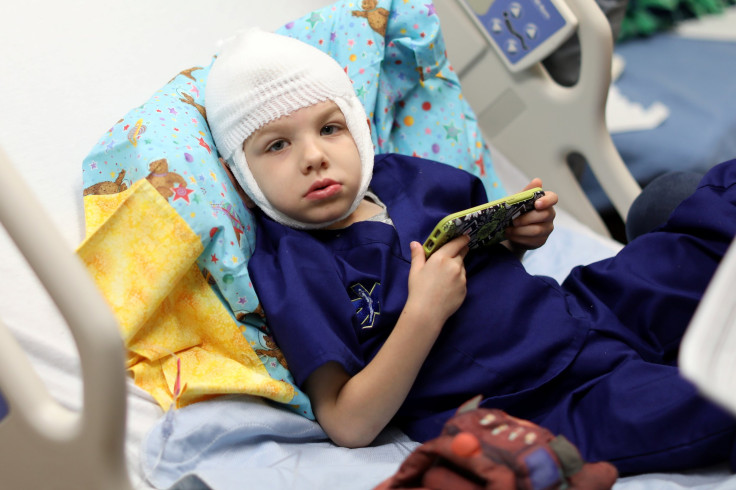 A four-year-old boy from California is being treated with a new experimental drug at Children's Hospital of Orange County for a rare and incurable neurological disorder called "Batten Disease," which was the cause of his elder brother's death in 2016.
Ely Bowman has begun receiving a drug newly approved by the U.S. Food and Drug Administration, Brineura, which is supposed to act as a replacement for TPP1, an essential enzyme that the four-year-old's body fails to produce because of his affliction.
"Batten disease is one of approximately 50 diseases called lysosomal storage disorders (LSD), meaning that genetic mutations disrupt the cells ability to dispose of wastes," Batten Disease Support And Research Association reported. "With Batten disease, cells are thrown out of balance with the build-up of proteins and lipids (fats)."
As a result, people who suffer from the disease also known as Spielmeyer-Vogt-Sjogren-Batten disease, experience progressive neurological impairments, which may lead to seizures, hampered vision/blindness, personality and behavioral alterations, dementia, loss of motor skills and the ability to communicate properly. It is the most common form of a group of neurological disorders called the neuronal ceroid lipofuscinoses, or NCLs.
The symptoms of the disease typically start to show up from the age of 5 to 10, when a perfectly healthy child may start to underperform in school or begin showing signs of clumsiness or stumble frequently.
Batten disease and other forms of NCL are relatively rare. They affect an estimated 2 to 4 of every 100,000 children in the United States. The disease is more common in European countries such as Finland and Sweden, and other places like Newfoundland in Canada, according to the National Institute of Neurological Disorders and Stroke.
Ely, who lives in Irvine, California, inherited the disease from his parents who each carry a recessive gene.
Titus, Ely's brother, died of the same disease last year at the age of six.
Even though symptoms of Batten Disease can be reduced using anticonvulsant drugs, there is no known treatment that can eradicate the disease completely.
However, Ely's parents didn't give up hope, and signed up for the experimental treatment, wherein he is administered Brineura every two weeks.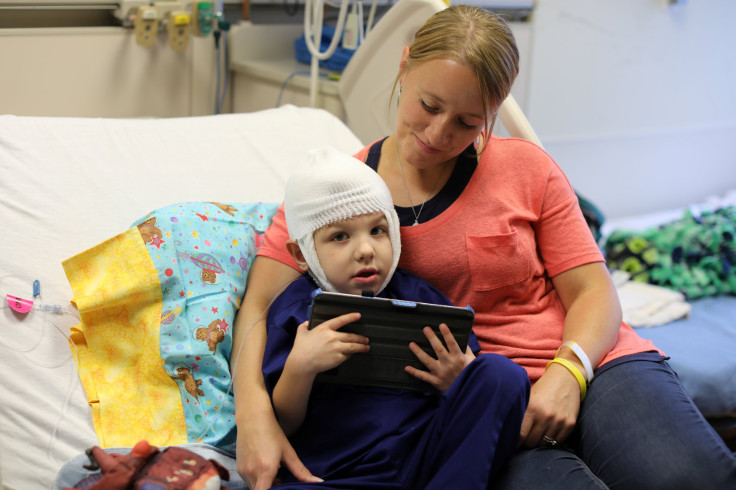 "Imagine this enzyme is a little Pac-Man that's going into the nerve cells and eating up the junk that's building up inside neurons," the hospital's Dr. Raymond Wang said, Reuters reported. "Because he can't make it himself, he is now getting every two weeks an infusion ... into his brain."
Even though the drug is not a permanent solution to the disease, it does provide Ely a much-needed lifeline. It is supposed to delay the severe symptoms of the diseases until a better alternative can be found.
And Ely's parents have already begun noticing significant improvements to Ely's health, compared to how his late elder brother's condition deteriorated at the same age.
"Titus at this age was growing fairly clumsy. He was falling a lot and he was having a lot of seizures. Ely, while still clumsy, he's not falling like Titus was. And he is not having any seizures yet," Bekah Bowman, Ely's mother said.
Ely's parents have started a Go Fund Me page to start raising money to cover the costs of his experimental treatment that can go up to $700,000 a year.
Even though medical insurance covers the costs for now, the fundraiser is a precautionary measure, in case their effort to renew the insurance fails next year.
© Copyright IBTimes 2023. All rights reserved.