What Is Bieber Face? #Bieberface Trends on Twitter After Singer's James Dean Photo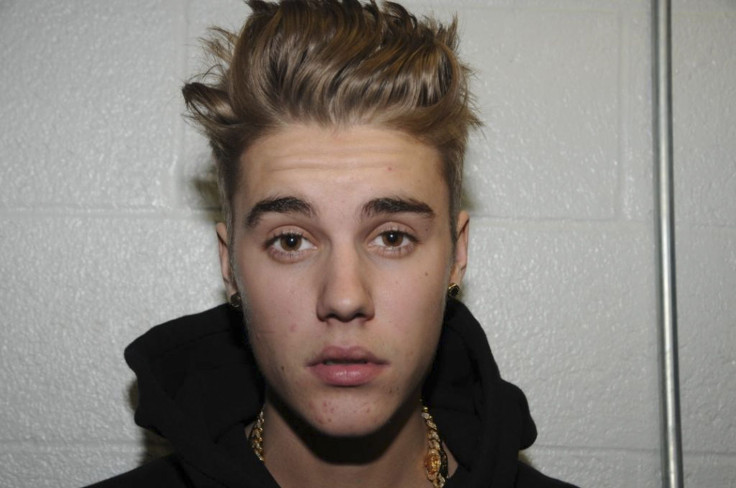 A new social media game was created on Wednesday when users began to share selfies of themselves with the hashtag #BieberFace. The trend seems to have started with Justin Bieber asking his followers to do their best impression of him after he imitated another star.
The Canadian sensation made headlines over the weekend after he took a picture of himself posing like James Dean. And now, Bieber is asking his fans to return the favor. The black-and-white picture featured Bieber with a distant gaze and a cigarette in the corner of his mouth. He wore a white shirt, just like Dean did. But unlike the iconic actor, Bieber used an e-cig instead of the real thing.
In his Instagram caption, he wrote: "This is James Dean inspired. Don't ask me if I smoke ciggys cuz I don't." On his social media account Bieber also posted the picture of Dean that he used as inspiration.
The gesture didn't get very much support.
Once the apple of almost every teenage girl's eye, Bieber has gotten himself into a lot of trouble lately, and a backlash against the "Beauty and a Beat" singer seems to be simmering right now. During his deposition for his arrest in Miami for DUI, the 20-year-old star appeared arrogant and some of his "Belibers" might have actually turned on the pop sensation.
Hundreds of Twitter users made fun of Bieber's Dean impersonation by making vague looks, by putting objects in their mouths and by adding a little mustache or sunglasses for some extra panache. Others described "Bieber face" as when someone looks confused or high. Either way, making a "Bieber face" at this point seems to have a negative connotation for some.
Some of their #BieberFace images and comments have been posted below:
© Copyright IBTimes 2023. All rights reserved.