What Is BlockFi? Your Biggest Questions On Safety, Risks And More Answered
This article uses affiliate links, which means if you purchase products through these links, we may earn a commission. Click here to see our
T&C
. For licensing please click
here
.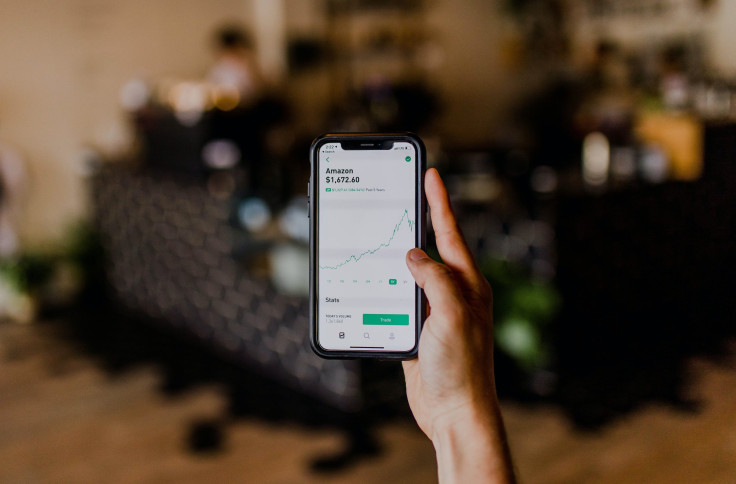 With the rising popularity of crypto, some of the most established companies in the space have gone public. Early adoption is the name of the game and there's no better time than now to capitalize on that momentum to gain a wider audience.
While most companies that have thrived in the space are crypto exchanges that operate for retail and institutional clients, one company stands out for its unique approach: BlockFi.
A modern-day crypto bank that pays account holders significantly higher interest than traditional banks, BlockFi is one of the most competitive cryptocurrency interest accounts in the market. But does it come with a risk? Is BlockFi trustworthy and worth using?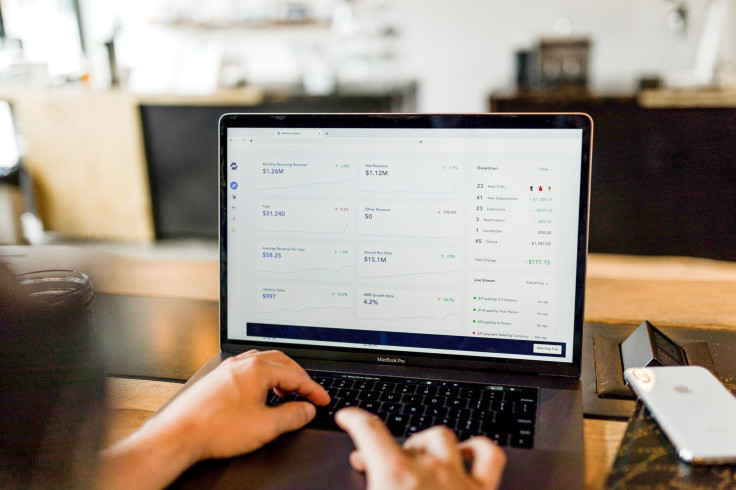 What is BlockFi?
BlockFi is your one-stop-shop cryptocurrency financial services platform. It offers an excellent range of products like its famous interest-bearing accounts, consumer cryptocurrency loans and its own cryptocurrency trading platform.
Founded in 2017, the privately-held, New Jersey-based lending platform is currently valued at over $3B due to its most recent series D and has managed to attract the attention of both cryptocurrency-enthusiasts and traditionally non-crypto audiences alike. Available worldwide, BlockFi offers simple and easy registration and is geared towards beginners to moderate level proficiency in digital assets. As it now offers direct ACH deposits, it requires minimal crypto literacy.
Currently, the lending platform offers no commission fees and no minimum deposits or balance. You can do instant trades and borrow against your coins. Instead of selling to a down market, you can just take out a loan. BlockFi is best known for its BlockFi Interest Account (BIA). With a BIA, users can deposit money into the platform and earn interest of up to 8.60% on USDC, USDT and GUSD, which is significantly higher than any traditional bank will ever offer. People are also paid to borrow money from BlockFi and this system has generated consistent profit for its users.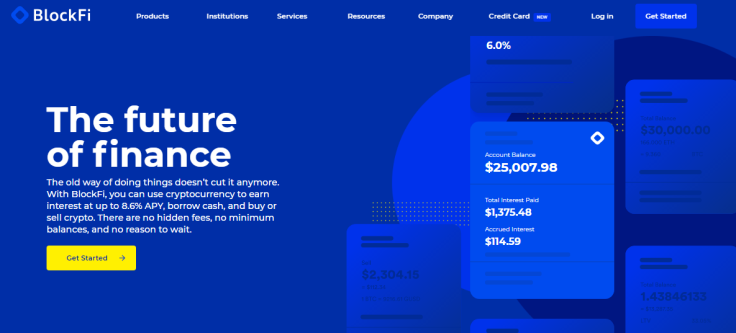 Is BlockFi safe and legit to use?
Yes, as BlockFi is a U.S.-registered business and provides legitimate alternative investment opportunities for its users. As for safety, BlockFi applies all the bells and whistles that crypto-based exchanges and lending platforms use, such as two-factor authentication and keeping funds in cold storage. It also lends carefully, with loans backed by a 50% collateral and buys SEC-regulated equities and CFTC-regulated futures.
Part of the reason that the platform has become very popular is because of its outstanding venture rounds. The company has received an outstanding $18.3 million Series A fund in August 2019 and an additional $30 million Series B Fund. The platform is backed by serious investment firms. It also allows you to opt into something called allowlisting. This is a self-service feature that lets you ban withdrawals or even restrict them to certain addresses. This is very helpful in preventing theft from your BlockFi account. It makes BlockFi as safe as the top cryptoccurency exchanges operating in today's space.
Is BlockFi insured?
BlockFi is one of the few U.S.-based crypto exchanges. As such, it operates within U.S. federal and state regulations. However, like all crypto assets, funds in a BlockFi account are not insured by the FDIC or SPIC.
Its custody provider is a third party called Gemini, which is considered as one of the most regulated crypto companies in the world. Created by the Winklevoss twins, Gemini employs several security measures to keep its funds safe, including cold (offline) storage. Gemini also has its own insurance for its deposits.
Is BlockFi a crypto wallet?
BlockFi is a cryptocurrency custodian that offers a wide range of crypto-based products, which include your own crypto wallet. Like all crypto wallets, the BlockFi wallet can be used to store crypto assets and earn interest in the long run. Whether you're storing crypto for later use or wanting to leverage it for today's fiat currency, BlockFi's wallet will serve you well.
BlockFi also has an intuitive mobile app (available on both iOS and Android) that gives you full control of your BlockFi wallet and digital assets while on the go.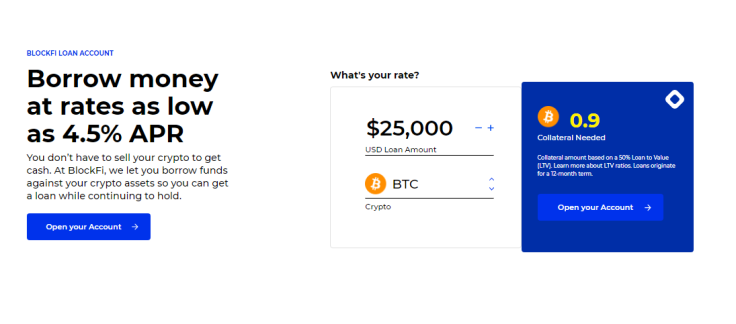 Is BlockFi worth using?
Using a company like BlockFi involves a certain appetite for risk. If you've already done crypto trading before or is familiar with the industry, then you already have an understanding of such risks.
BlockFi risks are significantly lower than those in other cryptocurrency exchanges. Its payout stack always puts the customer first. The company also has many offerings, features, straightforward service and strong backing from big investment firms.

BlockFi is a fantastic choice, especially if you're someone whose experience in crypto is still at the beginner to fairly moderate level. The risks are low and the payoff is high. The company has shown that it's committed to serving its customers' needs while being transparent with its regulations. Signing up is also a breeze. Anyone can easily start investing assets and/or trading crypto today. With more projects like the BlockFi ETF and Bitcoin Rewards Card in the works, there's no better time than now to check out this platform.
Learn more about BlockFi and what it offers by clicking here or sign up for BlockFi through here.
FOLLOW MORE IBT NEWS ON THE BELOW CHANNELS