This Is What Can Happen When We Listen To Our Children 
Children can surprise us as both consumers and citizens.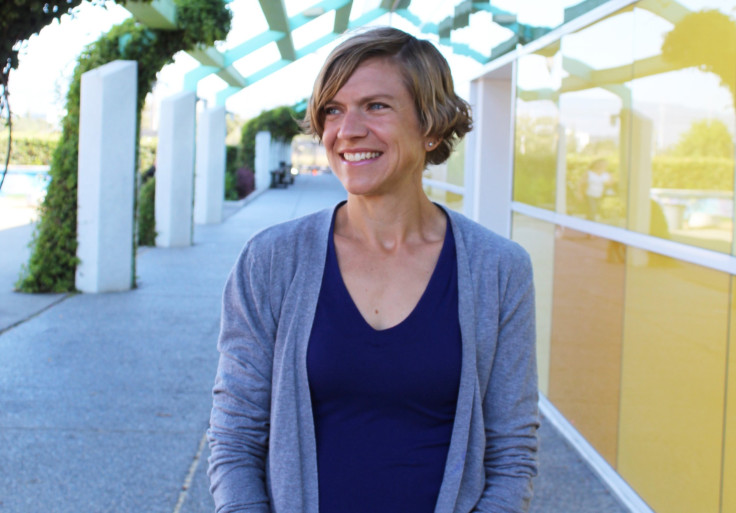 "Are you listening to me?" – a common refrain heard in households across America. This question is most commonly posed by parents to their children, ensuring that our kids are hearing our warnings, our instructions, our guidance, our advice, our reminders … But let's take a moment and imagine what the world would look like if we turned this question around. What would we learn, if, instead of parents and adults constantly barking orders at our children, demanding that they listen, we stopped and listened to them for once?
As someone who has spent most of my career building an organization that designs, produces and delivers healthy meals catered to young people across the country, I know that listening to children has been a major factor contributing to our success and impact. From the day we started the company, we have been incorporating kids' input – customer input – into our culinary design, menu planning and overall approach to meal service in schools.
When we were writing the business plan for Revolution Foods, the first people we spoke to in brainstorming how to change the school lunch landscape were students. We asked them what they liked and didn't like about their school meals, and we gained more insight from these conversations than those with any adult "experts" we consulted in the process. For example, many adults told us kids don't like healthy food. Conversely, kids told us they loved fresh fruit and crispy fresh vegetables. Who do you think we listened to in designing our first menus? High-quality fresh fruit and vegetables have featured prominently on every menu we have served to kids since day one.
When entering a new city or region of the country, the first people our chefs talk to are the kids in that area, so they may begin to design an appropriate menu for that region. They collect ideas and input about local cuisine, regional trends and flavor profiles from the young people who will be eating our food. This approach has led to the development of our region's favorite local recipes, such as jambalaya in New Orleans, Korean BBQ beef rice bowls in San Francisco, and mumbo chicken in Washington, D.C.
Listening to kids is not always easy. Furthermore, listening to children is not the same as doing whatever children say. Sometimes you have to read between the lines for the insights into what they're trying to say, interpret their messages, and decode their opinions into actionable ideas. Kids may have great ideas, but they aren't always versed in the best ways to articulate those ideas. Take, for example, the kid who says, "I hate broccoli." We don't just leave broccoli off the menu for that child. "I hate broccoli" might mean "I didn't like the kind of broccoli I tried last" or "I have never had broccoli" or even "I don't like the texture of broccoli the way my grandmother prepares it." We dig deeper, we interpret and decode, and we introduce multiple new approaches to preparing broccoli as a way of familiarizing this youngster to this florid vegetable.
As our country continues to battle the biggest public health crisis we've ever faced, children suffer disproportionately due to school closures and other restrictions in their day-to-day lives. As adults have bickered and fretted, researched and reconsidered the best approaches to battling the pandemic and its consequences, children's voices have been notably absent over the past 18 months. In fact, when have we ever listened to children as a society? Although parenting guidance has evolved since the children-should-be-seen-and-not-heard days of the mid-20th century, as a society, we still don't truly listen to our children. If we did, we might have opened schools sooner, and we might consider our priorities differently as we look at addressing climate change and its impact on their future.
As cliché as it sounds, children are our future. As we adults steer the boat that will take them into their adulthood, perhaps we should pause from time to time to let children voice their opinions about which direction we should steer. While we may be busy navigating blindly into a stormy future, children may be the ones who spot a new, clearer path toward a brighter one.
(Kirsten Saenz Tobey is co-founder and chief impact officer of Revolution Foods.)
© Copyright IBTimes 2023. All rights reserved.
FOLLOW MORE IBT NEWS ON THE BELOW CHANNELS