What Is Chronic Wasting Disease? 2 Deer Test Positive For Brain Disease In Minnesota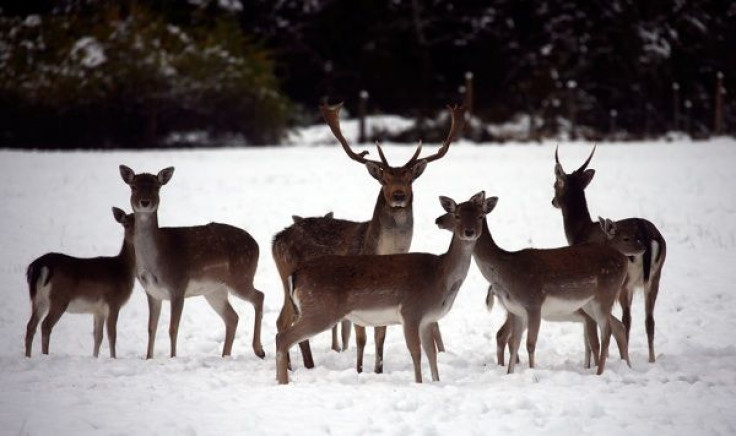 There had not been a case of deer infected with chronic wasting disease (CWD) in Minnesota in roughly six years. However, new reports claim two harvested male deer tested positive for the neurological disease. State wildlife officials said on Tuesday the deer were harvested about one mile apart near Lanesboro's deer permit area and were the only two deer found to be infected with the disease from 2,493 samples collected between Nov. 5 and Nov. 13.
Officials weren't able to determine how the two deer developed the disease. Test results still needed to be collected from 373 samples that were collected during the state's second firearms season, which officially started on Nov. 19.
It's unclear how CWD, a neurological disorder that affects the brain in deer, elk and moose, can affect humans after consumption. In the animals, the disease causes a "spongy degeneration" of the brain, according to the CWD-Info.com, a website dedicated to chronic wasting disease research and prevention. The disease can cause emaciation, abnormal behavior, loss of bodily functions and can even lead to death. It's unclear how, where or when CWD originated, but the site said researchers believe that an infectious agent may be passed to animals through feces, urine or saliva or through animal-to-animal contact.
Department of Natural Resources (DNR) wildlife research manager Dr. Lou Cornicelli told local reporters that the department is actively looking for the disease.
"We were proactively looking for the disease, a proven strategy that allows us to manage CWD by finding it early, reacting quickly and aggressively to control it and hopefully eliminating its spread," he said.
In the past, CWD was thought to be connected to mad cow disease, a neurological disorder that humans can develop by eating the meat of cows infected with Creutzfeldt-Jakob disease. However, scientist haven't found evidence that CWD has harmful or even similar effects in humans compared to documented cases of people suffering from mad cow disease. Hunters are still encouraged not to consume animals they may believe are infected with the disease and take extra precautions when field dressing and processing deer in areas where CWD has been found.
The DNR released a list of precautions hunters should take during deer hunting firearms and muzzleloader season.
1. Do not shoot, handle or consume any animal that is acting abnormally or appears to be sick.
2. Wear latex or rubber gloves when field dressing your deer.
3. Bone out the meat from your animal. Don't saw through bone, and avoid cutting through the brain or spinal cord (backbone).
4. Minimize the handling of brain and spinal tissues.
5. Wash hands and instruments thoroughly after field dressing is completed.
6. Avoid consuming brain, spinal cord, eyes, spleen, tonsils and lymph nodes of harvested animals. Normal field dressing coupled with boning out a carcass will remove most, if not all, of these body parts. Cutting away all fatty tissue will remove remaining lymph nodes.
7. If you have your deer or elk commercially processed, request that your animal is processed individually, without meat from other animals being added to meat from your animal.
© Copyright IBTimes 2023. All rights reserved.