What Is Dexamethasone? Trump Received First Dose Of Steroid Amid COVID-19 Diagnosis
President Trump has been hospitalized at Walter Reed National Military Medical Center since Friday after testing positive for the coronavirus. While the 74-year-old is being treated by a team of experienced doctors, the announcement that the corticosteroid dexamethasone has been added to his list of medications is raising some concerns.
NBC News senior medical correspondent Dr. John Torres discussed the steroid that was prescribed to Trump and suggested the president's battle with the coronavirus may be more serious than his doctors are letting on.
Over the weekend, Trump's physician Dr. Sean Conley stated that the president's oxygen level had dropped down to 93%.
Torres claimed that starting Trump on dexamethasone, which is typically used to treat inflammation, would indicate that his coronavirus symptoms are more than mild or moderate.
The physician then reflected on the guidelines set for dexamethasone by the National Institutes of Health (NIH).
"The COVID-19 Treatment Guidelines Panel (the Panel) recommends using dexamethasone (at a dose of 6 mg per day for up to 10 days) in patients with COVID-19 who are mechanically ventilated (AI) and in patients with COVID-19 who require supplemental oxygen but who are not mechanically ventilated (BI)," the guidelines reveal.
"The Panel recommends against using dexamethasone in patients with COVID-19 who do not require supplemental oxygen (AI)."
Torres claimed that the use of the drug on the president could be a "red flag" and suggested the public may not be getting an honest report about the president's health.
Although Trump's team of doctors has said he could be discharged as early as Monday, Torres noted that dexamethasone is typically used on patients that are severely ill and require extensive medical care.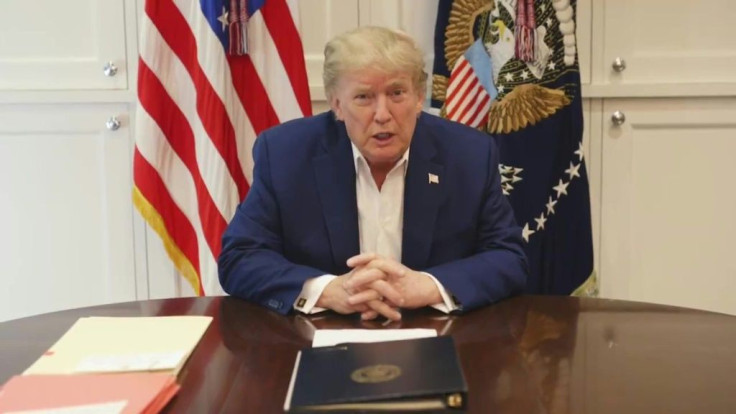 © Copyright IBTimes 2023. All rights reserved.