What Is Remdesivir? President Trump Receiving Treatment Following COVID-19 Hospitalization
President Trump is reportedly receiving an experimental antiviral medication called remdesivir after contracting for Covid-19.
NBC News reported that Trump was given his first dose of the drug at Walter Reed National Military Medical Center in Bethesda, Maryland on Friday. The president is expected to continue to receive the drug over the course of five days via IV.
Remdesivir is a drug that was manufactured by Gilead Sciences and is used to lower the amount of the virus within the body. Clinical trials from May revealed that the drug lowered the hospitalization of COVID-19 patients by about four days.
Trump is reportedly receiving remdesivir as a part of a double-barreled treatment plan that includes an antibody cocktail.
Although the medication Trump has received is still in its clinical phase, Dr. Hugh Cassiere, director of critical care services for Sandra Atlas Bass Heart Hospital at North Shore University Hospital, told the outlet that both of the drugs appear to be safe.
"The remdesivir is supposed to stop viral replication, but if there is some virus that does replicate, the monoclonal antibodies would mop that up," he said.
The administration of remdesivir to Trump comes after the U.S. Food and Drug Administration's August announcement in which they revealed they planned on broadening the scope of the emergency use authorization for the drug Veklury (remdesivir) for hospitalized adults and children, who have been confirmed to have the virus.
"The FDA continues to make safe and potentially helpful treatments for COVID-19 available as quickly as possible in order to help patients. The data to support today's action are encouraging. The data show that this treatment has the potential to help even more hospitalized patients who are suffering from the effects of this devastating virus," FDA Commissioner Stephen M. Hahn, M.D. said.
"We are working with drug developers to conduct randomized clinical trials to further study the safety and effectiveness of a number of potential therapies for COVID-19."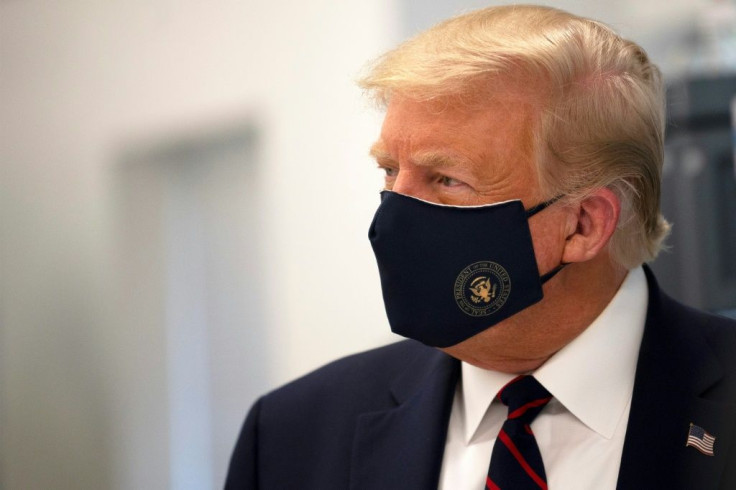 © Copyright IBTimes 2023. All rights reserved.