What Did Melania Trump Wear? First Lady Channels Jacqueline Kennedy Onassis At Presidential Inauguration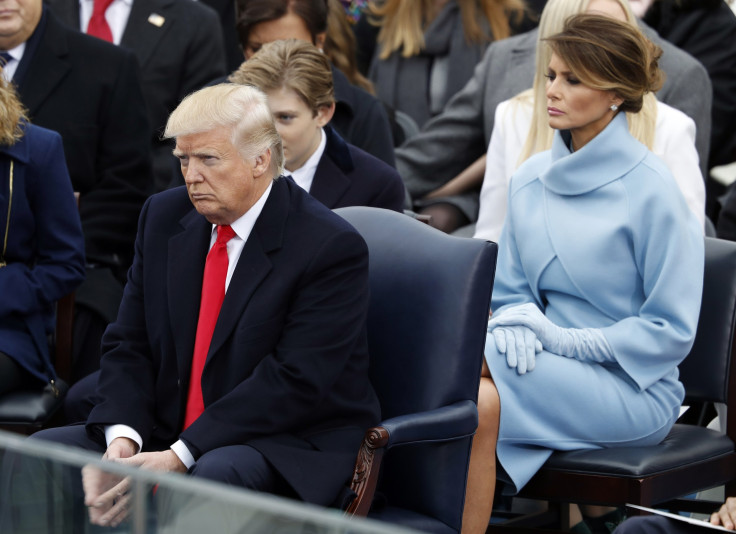 Friday's highly anticipated inauguration did not focus solely on President Donald Trump; it also focused on first lady Melania Trump, or more specifically on what she wore. Her ensemble echoed fashion icon Jacqueline Kennedy Onassis, wife of the nation's 35th president, John F. Kennedy.
Trump wore a sky blue cashmere mock turtleneck dress and matching bolero jacket by the designer Ralph Lauren, apparently channeling Kennedy Onassis. She accessorized with matching shoes and gloves.
Ralph Lauren faced some backlash from people on social media who objected to the designer's decision to dress the first lady.
"With the historic swearing-in of her husband, Donald J. Trump, as the 45th president of the United States, the first lady-elect will become America's new first lady wearing an American designer who transformed American fashion, Ralph Lauren," a Ralph Lauren spokeswoman said in a statement reported by Women's Wear Daily.
Photos show Kennedy Onassis wore a similar outfit to her husband's inauguration in 1961.
A number of high-profile designers declined to dress Trump, who said she looked up to Kennedy Onassis.
Sophie Theallet , who had designed for first lady Michelle Obama for the past eight years, said in an open letter in November that she cannot work for Trump because of her husband.
"As an independent fashion brand, we consider our voice an expression of our artistic and philosophical ideas," the letter began. "The Sophie Theallet brand stands against all discrimination and prejudice."
"I have no interest whatsoever in dressing Melania Trump. I didn't see [Theallet's] letter. Personally, I'd rather put my energy into helping out those who will be hurt by [Donald] Trump and his supporters," Marc Jacobs told WWD.
Tom Ford told The View he was asked to dress Trump a few years ago but declined.
"She's not necessarily my image. … The first lady — other than the fact that I'm a Democrat and voted for Hillary and very sad and disappointed that she's not in office — even had Hillary won, she shouldn't be wearing my clothes. They're too expensive. And I don't mean this in a bad way. [She needs] to relate to everybody," he said.
Not all designers would reject the assignment.
Designer Tommy Hilfiger told WWD: "Yes, I would dress Melania. I think she is a beautiful woman who would make any designer's clothes look great"
"Out of respect for the position of the first lady of our United States, I would be honored to be considered to design for any first lady of the United States," Thom Browne told WWD.
Now the question is what Trump will wear to Friday night's inaugural balls. Will she again channel Kennedy Onassis?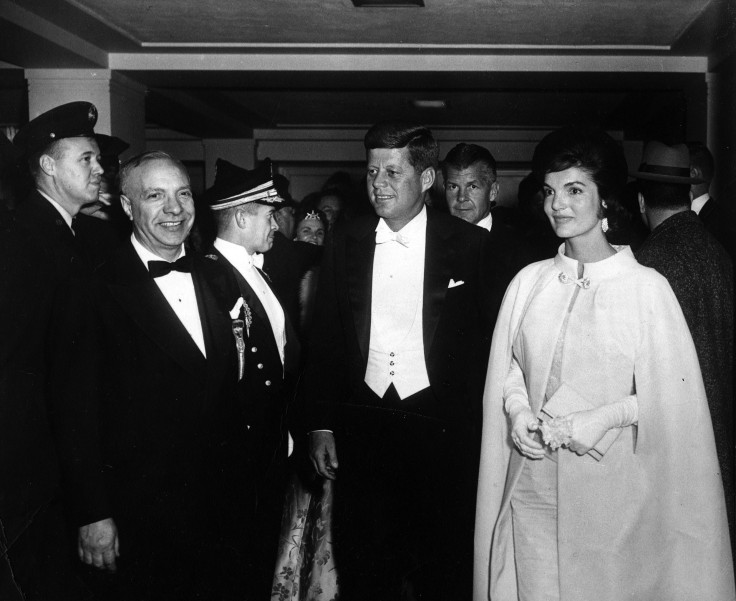 © Copyright IBTimes 2023. All rights reserved.
FOLLOW MORE IBT NEWS ON THE BELOW CHANNELS