What To Do In NYC On New Year's Eve 2016: New York Events To Say 'Adieu' To 2015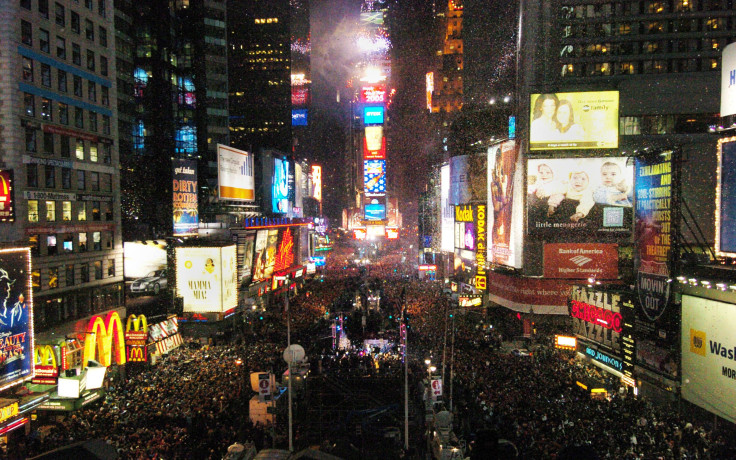 New York City is a popular destination for the holidays, especially for New Year's Eve celebrations when the city comes alive with fireworks and crystal balls. But, for the uninitiated, it may be difficult to think up what you might do. Even for New Yorkers, figuring out your plans among the wide array of options can be a difficult task. Look no further. Below are several swell choices to keep you entertained through the evening.
The Obvious One: Times Square To See The Ball Drop
This event is free and well known. If nothing else, you can celebrate the dawn of 2016 with many other like-minded tourists. One tip: Head to Times Square early and be well dressed for the cold. The event gets packed each year, and you'll want to make sure you get there with plenty of time to stake your spot out.
Hit A Concert
There are plenty of concerts and shows taking place on New Year's Eve to massage your ears as the new year rings in. From Jimmy Buffet to crazy electric shows with lasers, New York City has you covered. Time Out New York City has a good list here, or, for last minute options, take a look at OhMyRockness.
Hit The Club
If you're a fan of glitter, you've found your perfect fit. There's a glitter ball in New York, but there are also plenty of other parties in clubs around the city as well. Ranging from a gala to DJ sets, whatever your tastes desire can be found right here.
Eat Your Way Into The New Year
New York, amongst many other things, is pretty well known for its culinary acumen. Take a look at restaurants near you for special events they're hosting, or check out these options.
Watch The Fireworks From The Waterfront
There are plenty of other options out there if you're not a fan of drinking or big crowds. You can take walk along the Brooklyn Bridge in a tour or go one a midnight race in Central Park. Take a look for details on those here.
© Copyright IBTimes 2023. All rights reserved.