What Does #MeToo Twitter Hashtag Mean? Alyssa Milano Campaigns Against Sexual Harassment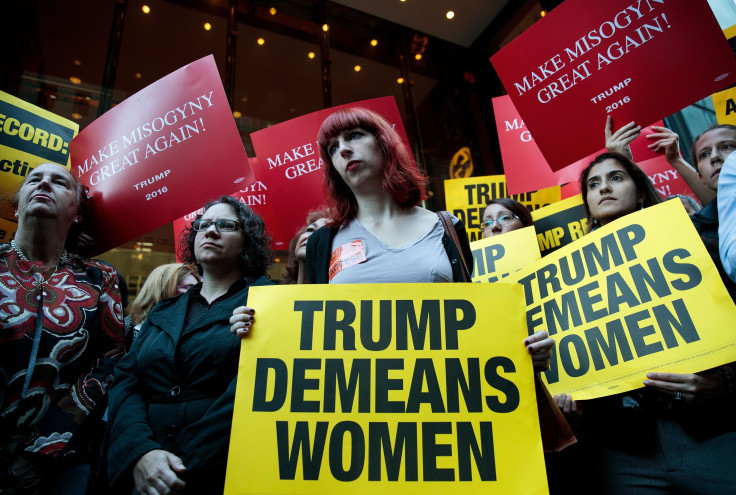 On Sunday, actress Alyssa Milano started an online campaign on Twitter calling upon women, who have faced some form of sexual harassment or abuse in the past, to tweet their experiences using the hashtag, "#MeToo." Soon, "#MeToo" became the highest trending hashtag on the microblogging site.
Milano's social media campaign is an attempt to uncover the magnitude of sexual harassment prevalent in the society and establish it as an issue that cannot be swept under the rug. It prompted many women, regardless of their sexual orientation, to speak up against the sexual abuse prevailing in today's society. While some simply chose to show solidarity by tweeting their posts with the hashtag, others came forward to share their experiences when they had to endure unwanted advances by men.
The actress invited people to speak up after she posted a video clip of President Donald Trump handing out a job to an aspiring flight attendant solely on the basis of her looks. She also retweeted a news article regarding a woman who had been allegedly groped by the president.
The footage was recorded prior to Trump's presidency and showed him speaking at a real estate and wealth expo when a woman from the audience asked the business mogul how many jets he owned and how she could apply to work for him. As soon as she posed the question, Trump invited the woman to join him on stage.
Amid catcalls and jeering, the woman went to the stage. As she was walking up to the stage, Trump looked at her and said, "I think she is hired, I don't know." He then proceeded to hug and kiss her on the cheeks and tell her that she was welcome to work for him anytime she wanted.
"See now if she worked on my plane, that's like a death wish for me right?" Trump said. "That's like an alcoholic. I have plenty of friends… they are wonderful but they are alcoholics… this would be my form of alcoholism." He was referring to his famous aversion to alcohol after his brother's death due to alcoholism.
The article from Buzzfeed, which was Milano referred to, talked about Summer Zervos — a woman who accused Trump of groping her — subpoenaing documents from his campaign pertaining to "any woman alleging that Donald J. Trump touched her inappropriately." While the subpoena was filed in March, it was presented in court in September.
Zervos, a former contestant on Trump's reality show, "The Apprentice," in 2007, accused POTUS of kissing and groping her when she went to his Beverly Hills Hotel bungalow to discuss a possible job opportunity at The Trump Organization. After slamming Trump with a defamation suit after he accused her of lying in public, Zervos' lawyers subpoenaed the records.
Milano's campaign also comes in the wake of Miramax co-founder Harvey Weinstein being accused of sexual harassment and rape by several women, who have worked for him in the past. Following the sexual harassment allegations, the film producer and former film studio executive was fired by The Weinstein Company's board of directors and he was also expelled from the Academy of Motion Picture Arts and Sciences.
© Copyright IBTimes 2023. All rights reserved.