What Is ERPO? Restraining Order For Guns May Help Curb Mass Shootings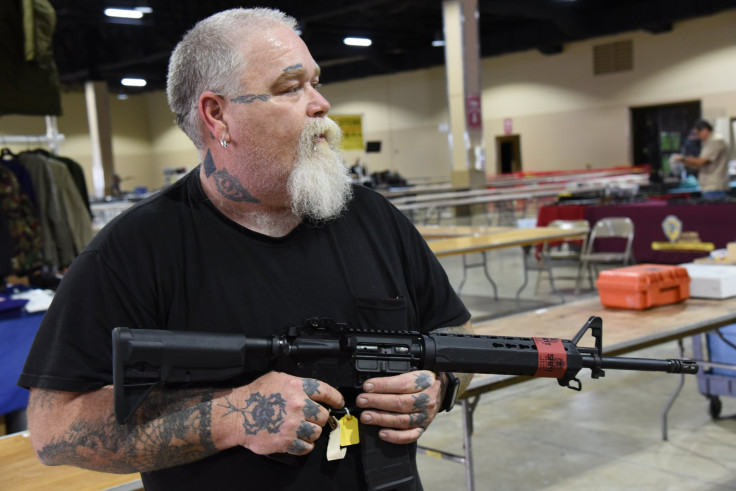 A law which aims to restrict people with mental health problems and violent behavior from accessing firearms might get more traction in light of the recent cases of the mass shootings in the United States.
According to a report by ABC News, Extreme Risk Protection Order (ERPO) is a law which gives family members and police authorities the power to restrict a person from getting a gun if he/she displays behavior which can cause danger with the possession of a firearm.
At present, Washington, California, Connecticut and Oregon (which recently enacted it) have the ERPO law in place. However, according to Everytown for Gun Safety, a non-profit organization which advocates for gun control, over the last year in light of numerous mass shootings starting with the Pulse Nightclub attack in June 2016 which killed 49 people, 19 states in the U.S. including Washington D.C. had looked to 32 ERPO bills for consideration.
Willian Rosen, the deputy legal director of Everytown for Gun Safety said the number of states that will take the ERPO into consideration will grow.
He stated, "We expect to see at least as much interest in 2018."
According to the site of Washington State Legislature, the ERPO Act "is designed to temporarily prevent individuals who are at high risk of harming themselves or others from accessing firearms by allowing family, household members, and police to obtain a court order when there is demonstrated evidence that the person poses a significant danger, including danger as a result of a dangerous mental health crisis or violent behavior."
It also stated that the individuals who pose a threat "often exhibit signs that alert family, household members, or law enforcement to the threat." Despite these people showing certain signs before they carry out attacks, state and federal agencies often fail to take the necessary steps to stop them from getting firearms even for a temporary period. So the purpose of the Act is to help officials in this regard.
If the provisions of the Act are enacted, then the family members or law enforcement agencies could get a temporary restraining order for the particular individual's access to a firearm.
Lauren Alfred, a member of Sandy Hook Promise, a group which works toward preventing gun violence, said, "There is a growing consensus that this is the first step we should be taking when we are talking about people who are at risk of hurting themselves or others," as reported by ABC News.
However, when the Oregon state legislature was considering the ERPO bill, the National Rifle Association (NRA) in a statement said the bill "would allow people who are not mental health professionals, who may be mistaken, and who may only have minimal contact with the respondent to file a petition with the court and testify on the respondent's state of mind."
The statement added that the bill "strips the accused of their Second Amendment rights [and] would be issued by a judge based on the brief statement of the petitioner."
But Rosen said although it wouldn't be possible to estimate just how many cases of the mass shootings could have been avoided if ERPO was in place, but the law could give "another layer of protection."
"Mass shooters often display warning signs before they carry out their attacks, and ERPO provides an opportunity for family members or law enforcement to intervene before a tragedy occurs," added Rosen.
© Copyright IBTimes 2023. All rights reserved.