What Is Frog Eye Salad? 2014 Thanksgiving Side Dish Is Most Googled In Some States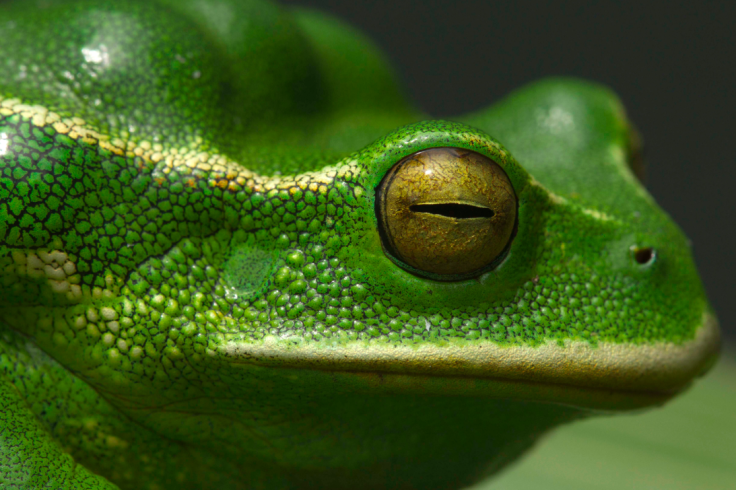 Ever heard of eating frog eye salad for Thanksgiving? Ever heard of this side dish at all? Americans in the Mountain West may be familiar with the plate, but the strange name would have many people on the East Coast scratching their heads.
Frog eye salad is one of the most-searched side dishes on Google for people in Idaho, Nevada, Colorado, Wyoming and Utah, the New York Times wrote. Apparently, it's popular among Mormons.
What's in this bizarre-sounding meal? It's actually just as eccentric as it sounds. People who consume frog eye salad aren't eating amphibians, though. It's a concoction that contains pasta and eggs, which sounds relatively normal, but things take a twist when the Times mentions whipped cream, fruit and marshmallows are also included.
Frog eye salad isn't the only unusual complement to the Thanksgiving turkey that people in certain states searched. In New York it was stuffed artichokes; Delaware had pretzel salad, North Carolina had "pig pickin cake" and West Virginia had deer jerky, to name a few.
Still, frog eye salad confused some Twitter users, who took to the social media site to post about the Thanksgiving accompaniment. Some of their inquisitive posts have been shared below:
For those who want to keep to more traditional Thanksgiving dishes, check out this article by International Business Times reporter Rebecka Schumann for recipes for green bean casserole, mashed potatoes, candied sweet potatoes, cranberry sauce and stuffed mushroom. If you're sick of the same old green bean casserole, IBT reporter Connor Sheets outlined five different ways to make the traditional dish.
Follow me on Twitter @mariamzzarella
© Copyright IBTimes 2023. All rights reserved.