What Happened To Carl Conyers? Timeline Of Missing Son Of Michigan Congressman John Shows He Was Last Seen In Houston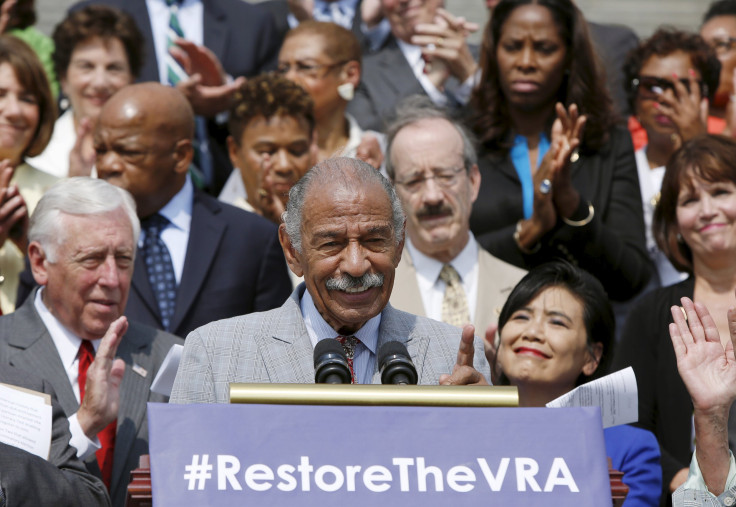 UPDATED: 7:49 a.m. EST, Nov. 18 — The missing son of a congressman has been found safe in Texas, according to a new report. Carl Conyers was located early Friday morning near Houston, the Houston Chronicle reported.
The son of Michigan Rep. John Conyers Jr., A Democrat who is also the oldest and longest serving member in congress, was safe and unharmed three days after having first been reported missing by one of his roommates.
The young Conyers being found was welcome news for his parents, who flew to Houston Thursday. However, it the circumstances under which he seemed to disappear were not immediately clear. Law enforcement will likely investigate what led Conyers to go missing, as agencies on a local and federal level were involved in the search.
The only information immediately released by Houston police was that Conyers was found at 2:20 a.m. local time.
Original story:
A search for the son of a Michigan congressman was underway Thursday as his father said the disappearance is out of character for the Texas college student. Carl Conyers was first reported missing Tuesday by one of his roommates, according to the Houston Chronicle.
Conyers is the son of Rep. John Conyers, Jr., the oldest and longest serving member of Congress who is also the first black person to be the most senior member of the legislative group.
Carl Conyers was cooking the last time his roommates saw him at their Houston apartment, but something was a bit off, Chat Ball told local news outlet KHOU. "I noticed he was hiding his face a little bit. I didn't think much of it, just because of the fact that school can be hard on a person. Stress is very serious."
But Conyers may have been trying to take attention away from the fact he shaved his beard off shortly before going missing, according to Texas Equusearch, the volunteer organization assisting in the search.
Adding to the growing mystery, the 21-year-old University of Houston sophomore was supposed to meet his girlfriend on campus Wednesday, but he never arrived, according to a tweet from a local reporter.
"We don't know what's happened or where he is," his girlfriend, Daisha Lewis, told the Huffington Post.
She was at the Conyers' apartment trying to figure out what happened to him when she got a tweet from his Twitter account to arrange the meeting. In retrospect, she said, she can't be sure he was the one who sent the message. All the while, Conyers was not answering his phone.
"I'm not sure it actually was him," Lewis said. "The message said he was OK and for everyone to meet him at a building on campus. It didn't really make sense, but we went."
After Conyers was a no-show on campus, she went back to his apartment to find some of his belongings were no longer there.
"His identification, which was on the bed when we left, was missing, along with his bank card and some clothes," Lewis said.
One of his best friends told the Washington Post Conyers was an upstanding member of society.
"He's really an all-around role model; he gives to the community, he's a focused and driven individual," said Joshua Jordan. "The apple doesn't fall far from the tree — his parents raised him well. He's a great influence and a great kid."
Conyers' parents arrived in Houston Thursday after notifying the FBI of the disappearance, which the 87-year-old congressman said had him "very worried," the Detroit News reported. "It's very unlike him. He's a very stable young guy."
Conyers' mother, Monica Conyers, seemed to suspect foul play.
"If you have my son, let him go," she said Thursday, not directing her comments to anyone in particular.
Houston police have been searching for Conyers along with the FBI and Secret Service, which is involved because the subject of the search is the son of a sitting congressman.
© Copyright IBTimes 2023. All rights reserved.