What Happened To Creepy Clowns? Threats Reduce After Global Phenomenon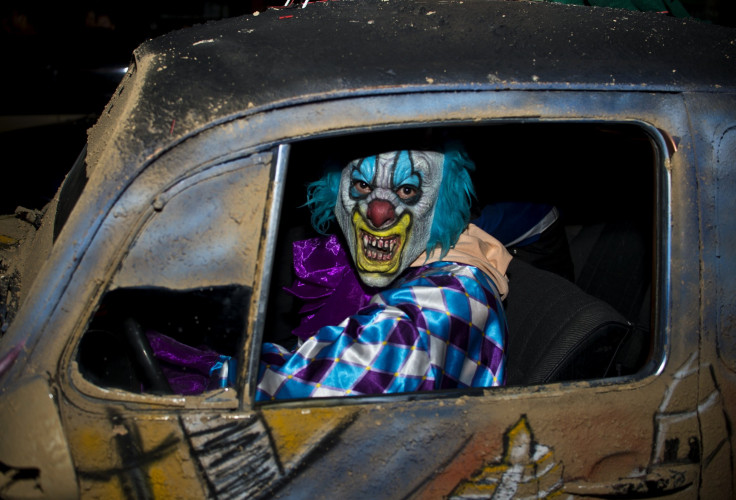 A series of sometimes disturbing and sometimes criminal "creepy clown" sightings in the Southeast region of the United States stretched up to the East coast and to places as far west as Arizona and Idaho weeks before Halloween 2016.
Men dressed up as clowns tried to lure children into the woods and alleged sightings led to school closures and official warnings from law enforcement.
Over the last few weeks, the number of creepy clown sightings have come down, with people wondering what happened to them. Several cities reported that there were no sightings of the clowns.
Earlier this month, the spate of creepy clown sightings hit an area nearby Portage, where a man dressed up like a clown villain from comic books spent an afternoon sitting on a park bench.
During the creepy clown phenomenon, social media reports spurred rumors of murderous clowns, which later triggered the transmission of creepy-clown images and hoaxes.
Meanwhile, Miami Patch reported that the threat of eerie killer clowns is still a recurring nightmare, particularly in Miami.
Local police released a video, which has received thousands of views, urging residents that scary clown pranks are being taken seriously by law enforcement.
© Copyright IBTimes 2022. All rights reserved.
FOLLOW MORE IBT NEWS ON THE BELOW CHANNELS