Where Are The Creepy Clowns Now? Pranksters Dressed In Costume Face Jail Time Around The World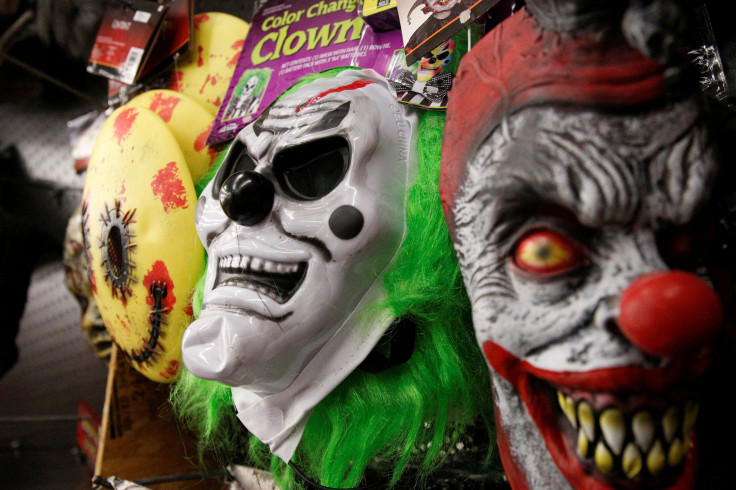 This year's creepy clown scare is still rearing its red-nosed head and officials in German have had enough. Politicians warned Monday that any clown-clad pranksters could end up in jail for a year, German news outlet The Local reported.
"These kinds of nasty gags can have horrible consequences," Bavarian Interior Minister Joachim Herrmann told the Passauer Neue Press. "We will not let people get away with this and each case that follows will be punished."
A rash of violent clown incidents throughout Germany prompted officials to take a hard stance on the matter as Halloween approaches. German police reported five incidents on Friday and a dozen other cases in the week before and after, the Local reported. Two children, aged eight and 13, encountered three different clowns in just one day, including one who wielded a chainsaw. A 15-year-old was threatened by a clown with a knife at a bus stop in Rostock, and another man was assaulted by a clown with a baseball bat in the same area.
"Whoever wants to, as they say, scare others to death, is not being funny but an offender," said North Rhine-Westphalia Justice Minister Thomas Kutschaty. He added that clowns could land in jail for up to a year.
Germany isn't the first European country to announce severe punishments for clowns, violent or otherwise. After several incidents in the Netherlands, police announced they'd be taking creepy criminals seriously. "Dear killer clowns in Oss, clearly you find it either pleasant or funny to give people the fright of their lives," Oss Police wrote on Facebook. "You probably don't know, but to play clown in this way is punishable."
​
In the United States, where the creepy clown sightings originated, many have landed themselves in jail over false reports of clown sightings. Schools have been temporarily shut down over threats and stores have pulled clown masks from their inventory as Halloween approaches.
© Copyright IBTimes 2022. All rights reserved.
FOLLOW MORE IBT NEWS ON THE BELOW CHANNELS