What Happens If Hurricane Irma Impacts Florida's Nuclear Power Plants?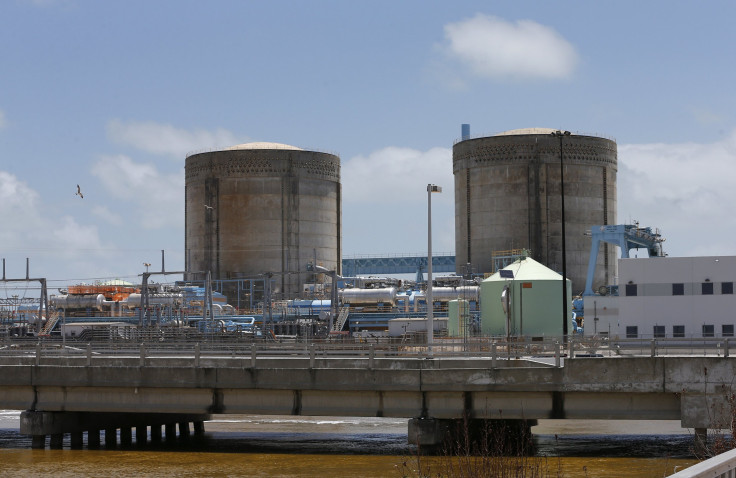 Hurricane Irma caused many Florida residents to brace themselves after the storm ripped through the Caribbean Tuesday. The Category 5 storm is projected to hit Florida this weekend and many are worried about nuclear power plants that lie in its path.
Florida Power and Light claimed that their power plants, which are both located on the coast, will withstand the storm. During a press conference Thursday, FPL Public Information Officer Rob Gould assured that both Turkey Point and St. Lucie Power Plant are "among the strongest in America and arguably in the world."
The company announced it will close Turkey Point and St. Lucie to preserve the plants and ensure safety. The plant's nuclear generators will be completely powered down.
Customers could be without power for weeks if the storm floods the electric system. Gould claimed that the company's "worst fears are realized" if FPL were to rebuild the electrical system instead of just repairing any damages.
"There is simply no way to hurricane-proof an electrical system. It's virtually impossible. No grid is designed to be able to withstand a category 5 storm that has been approaching 180 or 185 miles per hour," Gould said. "It's just not practical."
The company said it invested about $3 billion to fortify its electrical grid in 2005 after Hurricane Katrina hit Louisiana, which caused Unit 3 of the Waterford Nuclear Power Plant to lose its electricity supply.
Gould didn't divulge any worst-case scenarios other than the possibility of customers being left without power for extended periods of time should weather conditions damage the power plants. Almost 25 years ago, Hurricane Andrew hit Florida and damaged Turkey Point, causing about $90 million dollars in repairs. The storm left the power plant on backup generators and officials had to cool down the nuclear reactors after shutting the plant down completely.
Nuclear reactors must be cooled after they are shut down, otherwise a meltdown can occur, which can lead to hydrogen-air explosions and the escape of radioactive material.
FPL's nuclear plants are protected by a thick concrete and reinforced steel after the 2011 Fukushima Daiichi disaster in Japan, Gould said. Multiple meltdowns and explosions occurred after an earthquake sparked a tsunami that damaged the Fukushima Power Plant's cooling systems.
Power plant workers had just a few minutes of warning before the 30-foot tsunami hit and disabled the power supply and cooling of three Fukushima Daiichi reactors, which caused a nuclear accident. All three cores melted in the first three days of the disaster.
Meanwhile, Miami Beach Mayor Philip Levine called Hurricane Irma a "nuclear hurricane" and urged those in the mandatory evacuation zones to leave.
"I'll do anything in my power to convince [people] this is a very serious storm. This is a nuclear hurricane. They should leave the beach, they must leave the beach," he said during a press conference Wednesday. "This storm will envelope us whether it is off shore or on shore. It won't make a difference."
© Copyright IBTimes 2023. All rights reserved.