What Is An Hombre? Trump Tells Mexico's Peña Nieto To Deal With 'Bad Hombres' — Or He Will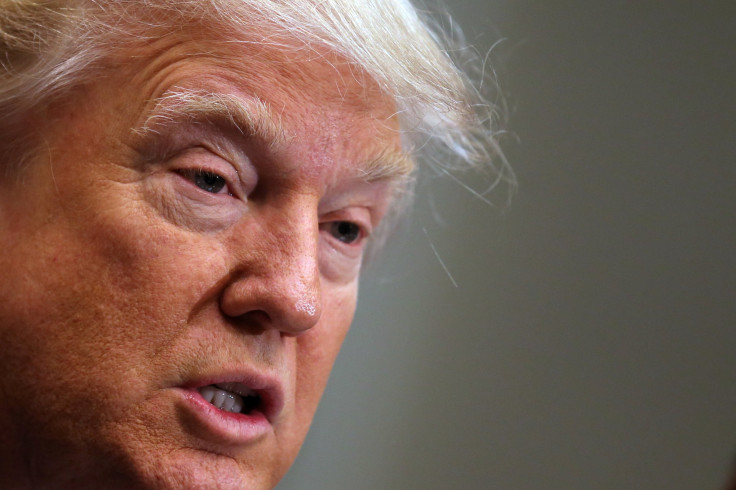 President Donald Trump allegedly threatened Mexican President Enrique Peña Nieto in a phone call Friday, saying he'd send U.S. troops southward if Nieto couldn't get his own forces to control the "bad hombres," according to a transcript of the conversation released Thursday by the Associated Press.
"You have a bunch of bad hombres down there," Trump reportedly told Peña Nieto. "You aren't doing enough to stop them. I think your military is scared. Our military isn't, so I just might send them down to take care of it."
"Hombre" means "man" in Spanish, but the way Trump has been using the word has been interpreted as offensive and pejorative given his stance on immigration and past references to Mexican immigrants being "rapists" and criminals.
The excerpt of the phone call provided to the AP didn't make clear who exactly Trump was referring to when he used the term "bad hombres," but a different part of the transcript — obtained by CNN — said Trump had been offering to help with combat drug cartels in Mexico that have been blamed for funneling illegal narcotics to the U.S.
Both the White House and Mexico's foreign relations department have denied the AP's account that Trump threatened to invade Mexico.
The Mexican government issued a statement that the phone call, which was intended to patch things up between the leaders of the neighboring countries that conduct nearly $1.6 billion a day in cross-border trade, was "constructive." Peña Nieto canceled his trip to Washington, D.C. to meet with Trump last week hours after Trump tweeted that the meeting should be scrapped if Mexico didn't agree to pay for his proposed U.S.-Mexico border wall.
Mexican journalist Dolia Estevez, however, told a local news outlet that Friday's phone call was "a very offensive conversation where Trump humiliated Peña Nieto." He wrote in the Mexican radio outlet Proyecto Puente that the "bad hombres" Trump was referring to were the narco-traffickers in Mexico, and that Trump "suggested to Peña Nieto that if they are incapable of combating narco-trafficking he (Trump) may send troops to assume the task."
Trump also reportedly told Peña Nieto that Mexico would pay for the border wall by implementing a tax on goods imported from Mexico.
© Copyright IBTimes 2023. All rights reserved.