What Jeffrey Toobin Says He'll Miss About The New Yorker After Masturbation-Scandal Firing
KEY POINTS
Toobin exposed himself on a Zoom call in October
This is not his first brush with controversy of a sexual nature
He wrote for the magazine for nearly 30 years
After getting fired from the New Yorker magazine, longtime columnist Jeffrey Toobin said he will miss his colleagues and looks forward to reading their work.
Toobin in late October unwittingly exposed himself during a video conference call with his colleagues at the New Yorker and WNYC radio. He was initially suspended from the magazine and given "some time off" from his role as a legal analyst for CNN at his request to "deal with personal issues."
Stan Duncan, a top human resource official at Condé Nast, which owns the magazine, confirmed Toobin was no longer with the company, CNN reported on Wednesday.
"We are committed to fostering an environment where everyone feels respected and upholds our standards of conduct," an email from Duncan read.
As of early Thursday, Toobin's status at CNN was not clear.
Toobin maintained he was not aware his camera and microphone were on during the Zoom call, calling it a "stupid mistake." Riffing off the #MeToo movement associated with sexual misconduct among powerful male figures, #MeToobn began trending on social media shortly after the incident surfaced in October.
Andrew Gillum, the former mayor of Tallahasee, Fla., and a prominent voice among progressive Democrats, urged Toobin on Twitter to stay upbeat.
Others were less kind.
This is not the first time that Toobin was involved in a controversy of a sexual nature. He fathered a child out of wedlock with a younger woman in 2008.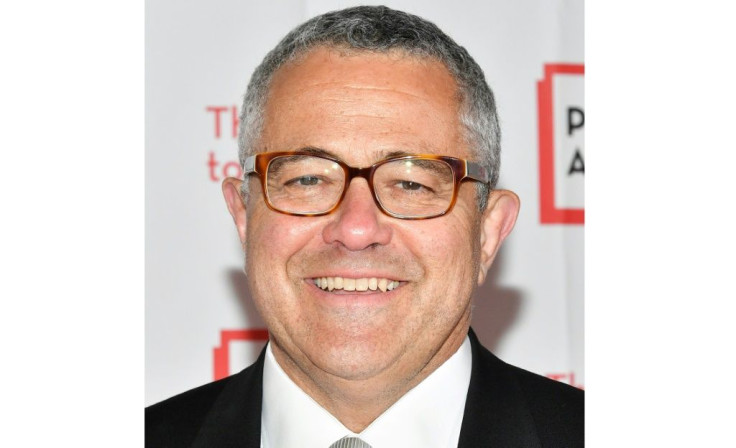 © Copyright IBTimes 2023. All rights reserved.