What Kate Middleton Could Learn From Meghan Markle Post-Maternity Leave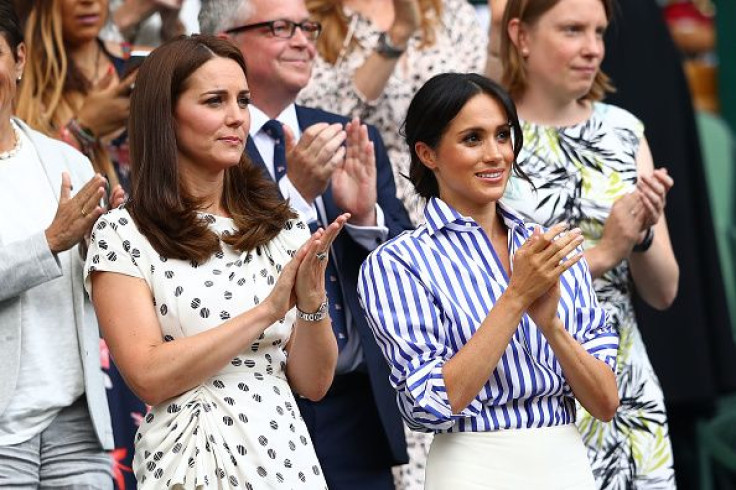 Kate Middleton has been out of the public's eye since she gave birth to Prince Louis in April. And while she was on maternity leave, it was Meghan Markle that stole the spotlight.
Tom Sykes, a journalist for the Daily Beast, said that Middleton can learn a lot of things from Markle especially since the Duchess of Sussex is now the talk of the town.
When Markle closed her own car door during a recent cookbook launch, she did so genuinely but while everyone can see. Middleton did a similar thing but she chose the non-photographer side so it didn't make as much buzz at it did for Markle.
"Any photographer who works for the royal beat will tell you that Kate is as unhelpful a subject as Meghan is helpful… It is perhaps understandable (if counter-productive) that the Royals don't feel it's appropriate to stop and pose for photos. The Queen doesn't, but she doesn't with grace…" he wrote.
Other than Markle's ability to work her magic for the cameras, Middleton will return to work as a royal next month only to find that there's already a very different landscape.
"Most observers suspect that Kate's response to the Meghan factor will be to double down on her rather boring image, and position herself as 'the serious one' in a future-queen role," he said.
And unlike Prince Harry and Markle, Prince William and Middleton are very careful about taking great photos. Penny Junor, a royal biographer, and author, told the publication, "But William models himself on the Queen, and I suspect Kate is holding back slightly to ensure she doesn't overshadow her husband."
At the end of the day, Junor said that there's no need for the Duke and Duchess of Cambridge to worry about where they stand among the royal fans.
"The danger is William and Kate might get their noses put out of joining if they feel their activities are being ignored," Junor said.
But Sykes said that this won't happen anytime soon because there's still great interest in Prince William and Middleton.
© Copyright IBTimes 2023. All rights reserved.