What Meghan Markle's Life Will Be Like As Duchess, According To Expert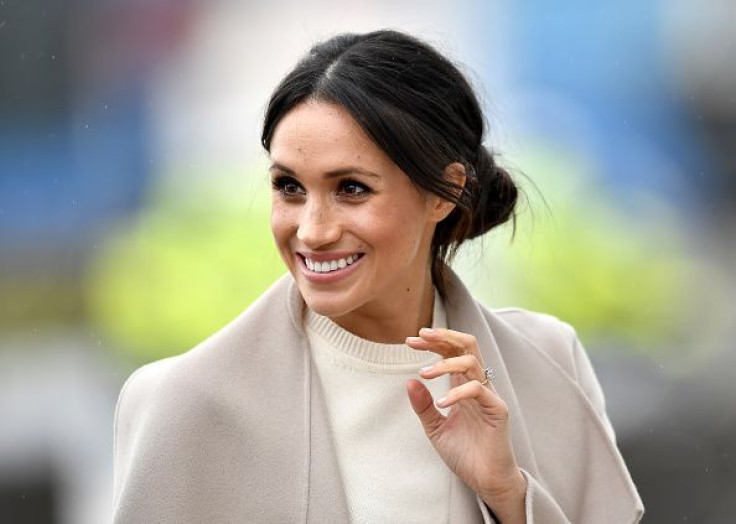 Meghan Markle will soon wed Prince Harry and will most likely become a Duchess just like Kate Middleton.
Julie Montagu, a member of the aristocracy, recently shared what she thinks Markle's life will be like as a future Duchess. Montagu's official title is Viscountess Hinchingbrooke, having married Luke Montagu, the Viscount of Hinchingbrooke.
"A Duchess has many exciting roles and responsibilities within the royal family itself and also has several important duties relating to the public. Once Meghan assumes the role of Duchess after her wedding, she will be expected to attend relevant engagements and also to participate in certain traditions. Additionally, she will sometimes have to travel abroad to represent the monarchy and to attend or participate in charitable events in the UK," she told Express.
In the near future, Markle will follow in Middleton's footsteps. The Duchess of Cambridge regularly attends public engagements either by herself, with her husband, Prince William, or with the other members of the royal family. In fact, even when she was already 8 months pregnant, Middleton still fulfilled her responsibilities as a duchess.
Meanwhile, other than her official engagements, Markle will also have some tasks that she would have to do within the family.
"A Duchess has responsibilities towards her household and will support the important roles that her husband has as a prince. Furthermore, there will be a large amount of behind the scenes work for the duchess to keep up with, such as reviewing information in regards to local and international events, learning relevant cultural information for planned visits, and doing personal research into causes that she wishes to support," she said.
Markle and Prince Harry are scheduled to tie the knot on May 19 at St. George's Chapel in Windsor Castle. According to The Telegraph, it is possible for the former "Suits" star to be called the Duchess of Sussex. The monarch, Queen Elizabeth II, will be the one to bestow the title on Markle. However, nothing has been made official yet.
© Copyright IBTimes 2023. All rights reserved.