What Is MIS-C? 10-Year-Old Has Hands, Legs Amputated Due To Rare COVID-Related Condition
KEY POINTS
The boy initially showed no symptoms but he later started experiencing a headache and high fever
MIS-C is a syndrome that has been linked to COVID-19
Children who develop MIS-C may get seriously ill
A young boy from Michigan had to undergo four amputations because of Multisystem Inflammatory Syndrome in Children (MIS-C), a serious condition that has been linked to COVID-19.
Doctors amputated 10-year-old Dae'Shun Jamison's right leg earlier this year. On Monday, the boy had his both hands and left leg amputated as well, NBC-affiliated television station WFLA reported.
"Surgery went good they are trying to get his pain under control," Jamison's mother, Brittney Autman, said on their GoFundMe page. "Dae'Shun is very emotional about his amputations and it breaks my heart. Please keep the prayers coming."
Although children who contracted COVID-19 often develop a mild illness, those with MIS-C may experience an inflammation of their organs and tissues, the Mayo Clinic explained.
Jamison was reportedly asymptomatic when his entire family contracted COVID-19 months ago, but he later started experiencing a headache and high fever. Autman said her son's hands had to be amputated because of the lack of blood flow and damages to the tissues.
Autman hopes to see her son walk again with the help of prosthetics after his rehab. "Every single day. As long as he's here, I'm here," she told WFLA.
MIS-C in the U.S.
MIS-C is a rare condition, and it mostly affects children from 1 to 14 years old. It is considered a syndrome, not a disease in itself, but what exactly causes it remains unclear. Experts are still working to completely understand the new condition.
"MIS-C is a new syndrome, and many questions remain about why some children and adolescents develop it after a COVID-19 illness or contact with someone with COVID-19, while others do not," the Centers for Disease Control and Prevention (CDC) said.
It appears that the condition is related to an "excessive immune response" associated with COVID-19, the Mayo Clinic explained.
The CDC has recorded 2,060 MIS-C cases and 30 deaths so far in the U.S. In 99% of the cases, the children had tested positive for SARS-CoV-2. The remaining 1% had been around someone with COVID-19. Hispanic/Latino and non-Hispanic Black populations are disproportionately affected by MIS-C, the CDC noted.
Warning signs
Symptoms of MIS-C vary from person to person, but most cases include a fever that lasts for more than 24 hours, skin rash, fast heartbeat, red eyes, swelling of the hands or feet, headache and stomach pain, the Mayo Clinic said.
The "emergency warning signs" include bluish lips, severer stomach pain, breathing difficulties, confusion and inability to stay awake or wake up. When a child shows these signs, they should be taken to the nearest emergency department.
"If your child has any of the emergency warning signs listed above — or is severely sick with other signs and symptoms — get care immediately," Mayo Clinic said.
"The rule of thumb that we all keep going back to is that children are fine, children are fine and indeed children still have a much lower risk of having severe, acute respiratory COVID-19. That is still the case," Dr. Rosemary Olivero, a pediatric infectious disease specialist, told WFLA. "However, MIS-C shows us one of the many rare, strange manifestations that coronavirus can cause that can make an individual very ill."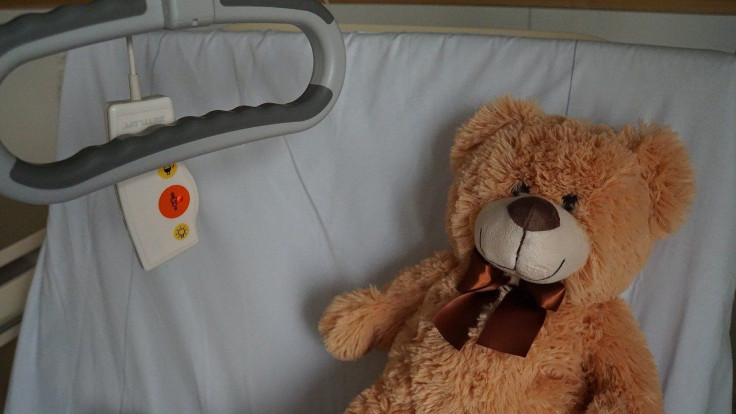 © Copyright IBTimes 2023. All rights reserved.