What Is Norovirus? FAQ About The Common Cruise Ship Illness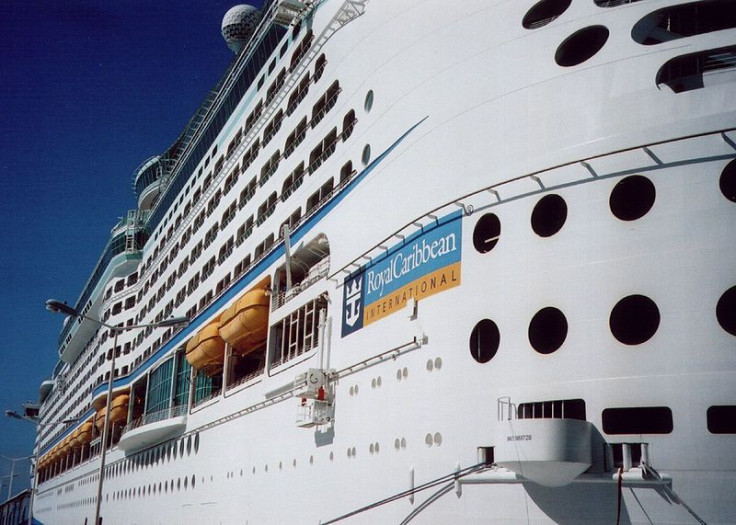 More than 3,000 passengers aboard Royal Caribbean's Explorer of the Seas left New York Harbor last Tuesday on a dream vacation to the paradisiacal isles of the Caribbean, but by Sunday evening, 557 of them were ill with vomiting and diarrhea. The suspected culprit: norovirus.
Known colloquially as "the stomach flu" or "food poisoning," norovirus is not actually related to the flu, nor is it always caused by food poisoning. Outbreaks of the now ubiquitous stomach virus have become increasingly common aboard cruise ships as a rising number of tourists cram into these closed communities for a journey out to sea.
The U.S. Centers for Disease Control and Prevention, or CDC, has not officially identified the mysterious illness on the Explorer of the Seas, though most medical experts agree the symptoms are consistent with norovirus. CDC officials boarded the 15-deck cruise liner Sunday during a visit to the U.S. Virgin Islands to take samples and reported that 19 percent of the passengers and 49 crew members had fallen ill since departing from Bayonne, N.J., last Tuesday.
Royal Caribbean said late Sunday evening that, while "new reports of illness have decreased day-over-day," it was nonetheless forced to send the Explorer of the Seas home to Cape Liberty, N.J., two days early. "The disruptions caused by the early wave of illness means that we were unable to deliver the vacation our guests were expecting," the cruise line said in a statement.
"After consultation between our medical team and representatives of the U.S. Centers for Disease Control and Prevention, we think the right thing to do is to bring our guests home early, and use the extra time to sanitize the ship even more thoroughly."
The CDC said there were no fatalities and no one was removed from the ship. Nevertheless, the threat of norovirus has put many would-be cruisers on edge. Here's a look at what you need to know.
What is norovirus?
Norovirus is the broad term for a group of related viruses that cause gastroenteritis, or an inflammation of the stomach and intestines. The virus often begins suddenly and leads to stomach cramping, nausea, vomiting and diarrhea. Other less common symptoms can include low-grade fever, chills, headache, muscle aches and fatigue. While rarely fatal, the CDC says norovirus can lead to severe dehydration and hospitalization for children, elderly adults and those with preexisting health conditions, and causes an estimated 570 to 800 deaths in the United States each year.
How can you get it?
Norovirus is typically brought onboard a cruise ship by someone who is already infected. Thereafter, other passengers and crew can catch the illness by eating food or drinking liquids that are contaminated, touching contaminated surfaces or objects, or having direct contact with a person who is infected. People with norovirus are thought to be contagious the moment they begin feeling sick and remain so until at least three days after recovery.
How is it treated?
The CDC notes that there is neither a vaccine to prevent norovirus infection nor a drug to treat it, though most people recover in one to three days. Practicing proper hand hygiene is the best form of prevention, while staying hydrated is the best treatment. Norovirus is notoriously difficult to control as it's highly contagious and spreads exceptionally fast in closed quarters through contaminated food or liquids, contaminated surfaces or contact with an infected person. In addition to cruise ships, is has been known to spread quickly in nursing homes, daycare centers, schools and hotels.
How common is norovirus?
Noroviruses are the most common cause of gastroenteritis in the United States with an estimated 19 to 21 million cases each year, according to the CDC. That means roughly one in every 15 Americans will get norovirus annually, though only 56,000 to 71,000 go to the hospital for treatment.
How often does norovirus affect cruise ships?
There have been 33 verified norovirus outbreaks aboard cruise ships over the past three years, according to the CDC's Vessel Sanitation Program, which tracks such statistics. Roughly 80 percent of all cases occurred between November and April, which also happens to be the most popular time for cruising in North America.
What do cruise ships do as a precaution?
Cruise ships typically ask all sick passengers to "self-quarantine" until they're well again, in an attempt to control the spread of the virus. Crew members, meanwhile, increase cleaning duties and sanitize the ship every day during an outbreak. Once the ship returns to dock, some companies choose to take it out of service for a few days for a more thorough disinfection to eliminate any remaining traces of the illness. That's exactly what Royal Caribbean will do with the Explorer of the Seas when it returns to New Jersey Wednesday.
© Copyright IBTimes 2023. All rights reserved.