What Is Progeria? FDA Approves First-Ever Drug For 'Ultra-Rare' Disease
KEY POINTS
Progeria is a rare condition that causes children to age rapidly
Those with progeria experience hardening of arteries, which increases their risks for heart disease
The FDA approved the first-ever drug for progeria that can increase survival by 2.5 years
Progeria is an "ultra-rare" condition that's life-threatening to those who have it. The U.S. Food and Drug Administration (FDA) just approved the first-ever medication for the disease, taking a major step towards finding a cure.
Progeria
Hutchinson-Gilford Progeria syndrome, or progeria, is a genetic disorder that causes a dramatic appearance of aging that begins in childhood. It is caused by a mutation in the LMNA gene that results in altered lamin A proteins that eventually causes the cells to be more likely to die prematurely, the National Institutes of Health (NIH) explained.
Children who have this condition tend to look rather normal at birth but they eventually develop an appearance characteristic of progeria, including a thin nose, prominent eyes, protruding ears and a small chin, the NIH said. It does not affect motor skills and intellect, but those with the condition tend to grow more slowly, do not gain weight and experience hair loss. They also lose the fat under their skin, leaving them with an aged appearance.
Unfortunately, children with progeria experience severe hardening of arteries, increasing their chances of getting heart disease and having a stroke even at a young age. According to a press release from the FDA, most children with the condition tend to die from heart failure before reaching the age of 15.
First-Ever FDA-Approved Treatment
On Nov. 20, the FDA announced that it had approved the first-ever treatment for progeria. Called Zokinvy (lonafarnib), this drug is said to reduce the risk of death due to the condition and increase the life expectancy of children with progeria by up to 2.5 years.
According to the FDA press release, prior to this first drug, the only other options to reduce the risk of cardiovascular disease among patients with progeria were therapies and supportive care.
"A therapy has been long overdue for this community," David Cory, the President and CEO of Eiger BioPharmaceuticals, which collaborated with PRF for the clinical trials and FDA approval process, said as per a news release from the Progeria Research Foundation (PRF). "We are very proud that the first drug approval at Eiger confers a survival benefit to patients with one of the most ultra-rare, and ultimately fatal, pediatric diseases."
This now brings them closer to a much-awaited cure for the very rare condition. In fact, Zokinvy also received an "Orphan Drug" designation, which the FDA said provides incentives to further encourage the development of drugs for rare diseases.
"Today we celebrate the incredible milestone of an approved treatment for Progeria," Co-Founder and Chairman of the Board at PRF, Scott D. Berns, MD, MPH, FAAP, said in the PRF news release. "And tomorrow we will press on until we have achieved our vision of a world in which every child with Progeria is cured."
As mentioned, progeria is a very rare condition. According to the NIH, it occurs in 1 in 4 million people worldwide, with over 130 known cases of the condition since it was first described in 1886.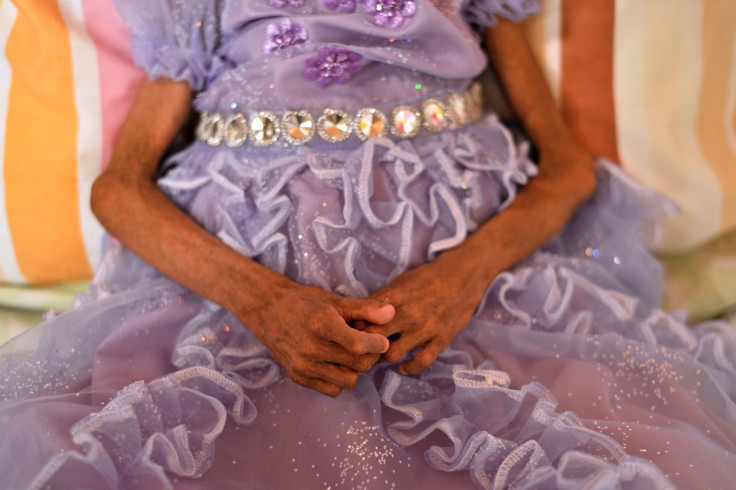 © Copyright IBTimes 2023. All rights reserved.