What Is Rett Syndrome? NBC News Correspondent Richard Engel's Son With Rare Genetic Disorder Dies
KEY POINTS
Rett syndrome is a rare genetic neurological and developmental disorder
Richard Engel had previously spoken about his son's battle with Rett syndrome
The boy's cells have helped researchers in their work to find treatments
NBC News chief foreign correspondent Richard Engel, who for years has been open about his son's journey with Rett syndrome, announced Thursday his 6-year-old boy has died.
Born in September 2015, Henry Engel endured a years-long battle with Rett syndrome — a genetic brain disorder with no cure — and died on Aug. 9.
Richard and his wife, Mary, noticed Henry wasn't achieving his developmental milestones right from when he was an infant. As he was nearing the age of 2, he still couldn't walk, talk or clap his hands. The then-toddler wouldn't even be able to sit up straight.
Numerous tests later, the doctors found Henry had a mutation in his MECP2 gene. The mutations cause Rett syndrome, which usually "affects girls after their first birthday," the Texas Children's Hospital wrote on their website in a tribute to Henry.
Rett syndrome affects the way the brain develops, and can cause a progressive loss of motor and communicative skills.
Babies with this genetic disorder may have been born without any complications during pregnancy and birth. They also normally show the typical signs of growth early on for about six months. However, affected children can later be robbed of skills they previously had, including the ability to talk, walk, crawl and even use their hands.
The symptoms include loss of speech, purposeful use of hands and muscle tone. In addition to involuntary hand movements and seizures, affected children may also have breathing issues, sleep disturbances, scoliosis and a slow-down in the growth of their head and limbs among other symptoms.
Rett syndrome is found in 1 in every 10,000 female births across the world, and is even rarer among male births, according to the International Rett Syndrome Foundation.
The mutation occurs randomly in a majority of the cases, and is rarely inherited. Less than 1% of recorded Rett syndrome cases were passed on from the previous generation.
"It's not just delay. It means life long, permanent, untreatable physical and intellectual impairment," Richard told TODAY in 2018. "Unfortunately, the more we learned about it the worse the news got."
Despite the heartbreaks, Richard said there were plenty of joys in raising his son.
"None of this means we don't enjoy our time with Henry," Richard wrote in an essay for TODAY. "I can't imagine a child who is showered with more love. We gather on our bed several times a day for what we call 'cuddle parties,' where we kiss him, rub him, praise him (he loves to hear his name and be praised) and curl his thick, gorgeous hair in our fingers."
Henry was brought to the Texas Children's Hospital's Duncan Neurological Research Institute (Duncan NRI) in 2018, and his mutation was studied by Dr. Huda Zoghbi in hopes of finding a treatment.
Dr. Zoghbi is the same researcher who helped find that MECP2 mutations cause Rett syndrome.
"Henry was special in so many ways," Dr. Zoghbi, Founding Director of the Duncan NRI, said after the young boy's death.
"His quiet fight against this terrible disease was incredible. What is most amazing, however, is the impact Henry had on so many of us at the Duncan NRI and on our Rett research. We will continue to push as hard as possible to develop treatments. This is how we will honor his life," Dr. Zoghbi continued.
"Researchers are making amazing progress using Henry's cells to help cure RETT Syndrome so others don't have to endure this terrible disease," Richard wrote in a tweet.
Henry's family encouraged all those who wish to honor Henry's memory by making a donation that would help Dr. Zoghbi and her team at the Duncan NRI.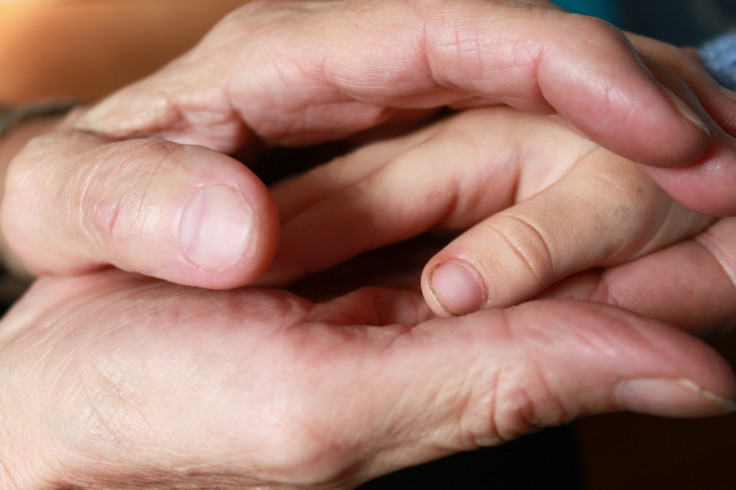 © Copyright IBTimes 2023. All rights reserved.