What States Celebrate Confederate Holidays? Alabama Rep. Alvin Holmes Wants Them Eliminated In Alabama, Seeks Bill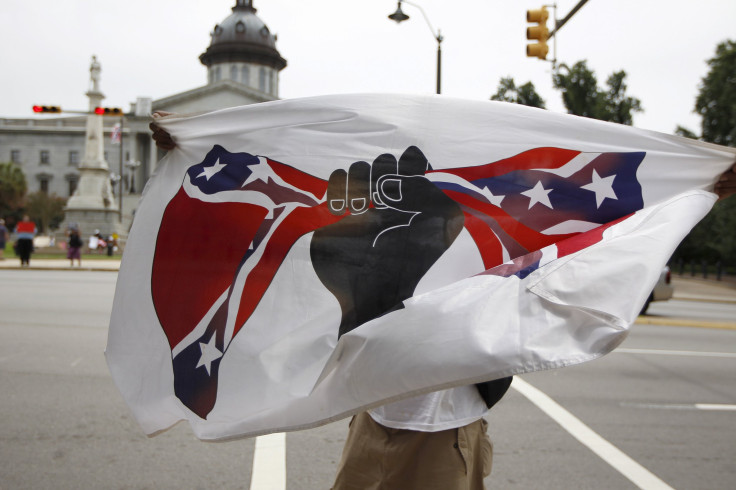 With momentum growing to ban the Confederate flag in the wake of the racially motivated murder of nine black churchgoers in Charleston, South Carolina, Alabama Rep. Alvin Holmes, D-Montgomery, has just upped the ante. On Wednesday, he announced that he will submit a bill to eliminate Alabama's three state-recognized Confederate holidays, reports Breaking News.
Not content to celebrate one Confederate holiday, Alabama celebrates three: The birthday of Gen. Robert E. Lee, commander of the Confederate Army of Northern Virginia in the American Civil War, whose birthday on January 19 awkwardly coincides with civil rights icon Dr. Martin Luther King's birthday and MLK Day; Confederate Memorial Day, the last Monday in April; and the birthday of Jefferson Davis, a soldier and politician who was the president of the Confederate States of America during the American Civil War, on the first Monday in June.
For organizations like the Sons of Confederate Veterans and for the "heritage not hate" supporters of the Confederate flag and Confederate memorial days, Americans should remember fallen Confederate soldiers for whom, in the words of the SCV, "The preservation of liberty and freedom was the motivating factor in the South's decision to fight the Second American Revolution."
But for many, there's no white-washing the Confederate championing of slavery as that losing side's motivating cause. Arguments against flying the Confederate flag on state grounds could be expanded to arguments -- and possibly laws -- against Confederate holidays: that both are state-sanctioned celebrations of America's history of racism and slavery.
Matthew Guterl, a professor of Africana and American studies at Brown University who studies race post-Civil War, described flying the Confederate flag as an announcement "that you are a stakeholder in the Confederate history of the South, and therefore the defense of slavery and racial prejudice." Some might say the same about state-recognized Confederate holidays.
What other states celebrate Confederate holidays?
Texas: Confederate Heroes Day, January 19th
In advocating for the to end state-recognized Confederate holidays, Rep. Holmes was beat to the chase by a 13-year-old student from Austin, Texas, who in April 2015 asked Texas Rep. Donna Howard, D-Austin, to draft legislation (HB 1242) calling for an end to Confederate Heroes Day and to replace it with Civil War Remembrance Day, reported the Texas Tribune.
Jacob Hale, the 13-year old, said that it was a"more accurate symbol of our state's diverse history" and that "Many Texans were killed for having pro-Union sentiments." The legislation also called for the day to move from Robert E. Lee's Jan. 19 birthday, which coincided with Martin Luther King, Jr.'s and MLK Day, to the second Monday in May.
Alabama, Florida, Georgia, Mississippi, Virginia: Confederate Memorial Day
Alabama, Florida, and Georgia celebrate this state holiday on the fourth Monday in April. Mississippi observes Confederate Memorial Day on the last Monday in April. For Virginia, it's the last Monday in May.
Louisiana, Confederate Decoration Day, June 3
South Carolina, North Carolina: Confederate Memorial Day, May 10th (Thomas "Stonewall" Jackson's Death Day)
Tennessee: Jefferson Davis's Birthday, June 3
Civil War buffs will recognize May 10 as the day Thomas "Stonewall" Jackson died. In North Carolina, it is also remembered as Confederate Memorial Day.
© Copyright IBTimes 2022. All rights reserved.
FOLLOW MORE IBT NEWS ON THE BELOW CHANNELS