What Is Street Norco? Drugs Tainted With Fentanyl Linked To Nearly 30 Overdoses In California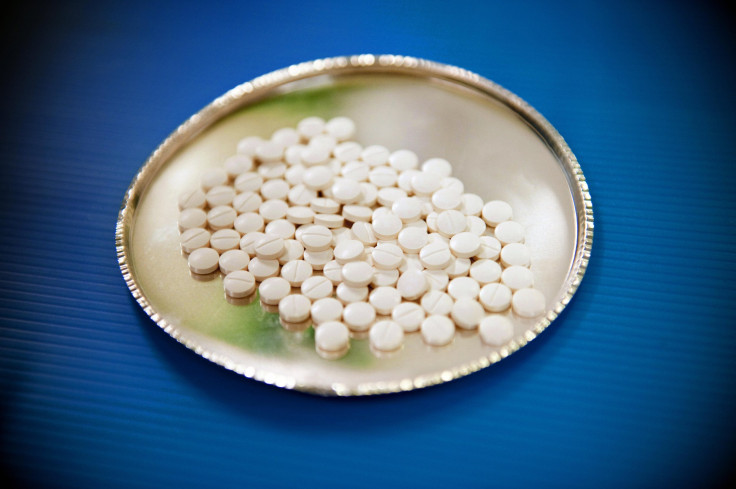 Health department workers in Sacramento County, California, declared an emergency Tuesday after seeing 28 overdoses in the past week that they suspect are linked to two drugs. At least six people have died since March 23 after taking pills they thought contained only the painkiller Norco but were actually tainted with the opiate fentanyl, the Los Angeles Times reported.
"From what we are hearing, people are taking one to two pills. In a matter of minutes, they're becoming unconscious," Dr. Olivia Kasirye, the county's public health officer, told KXTV. "We want to get the message out and warn people so they do not take pills from strangers and not to purchase Norco off the streets."
Norco is the brand name for an acetaminophen and hydrocodone mix made by Allergan that is used to treat moderate pain. But experts have suggested it's not Norco alone that's causing the overdoses. The painkiller is likely being laced with fentanyl, an opiate that's considered stronger than heroin.
The deaths have not yet been conclusively blamed on fentanyl, but physicians are alarmed. The county's department of health and human services issued a news release Friday warning about the prevalence of street Norco tablets tainted with fentanyl, noting the drug "is estimated to be 80 times as potent as morphine."
"This is not a drug we see a lot of use in outside hospitals," Dr. Tim Albertson, a toxicologist at the University of California Davis, told the Sacramento Bee. "Whoever is manufacturing it, they have to have dried it, powderized it and put it in a capsule. It would be dangerous to be manufacturing it because inhalation could potentially kill you."
Illegal shipments of the drug have likely been coming from Mexico, the New York Times reported this week. Fentanyl abuse has been on the rise outside of California, too. New England saw more deaths from the opiate than heroin in 2015.
Overdose symptoms include vomiting, small pupils, unconsciousness and breathing trouble, according to the Sacramento County news release. People who encounter tainted Norco should call 911.
© Copyright IBTimes 2023. All rights reserved.