What Time To Sleep For Heart Health, According To A New Study
KEY POINTS
Researchers gathered data on sleep onset using accelerometers instead of self-reports
Those who went to bed at midnight or later had a 25% higher risk for CVD
The link between sleep onset timing and CVD risk was stronger for women
What time should people sleep for their heart health? It turns out, it shouldn't be too late but not too early, either.
Cardiovascular disease (CVD) is the "most significant cause of mortality" across the world, the researchers of a new study published Tuesday in European Heart Journal - Digital Health said. There has also been evidence linking poor sleep and cardiovascular risk.
However, the association between cardiovascular disease and sleep timing or irregular sleep remains "underexplored," the European Society of Cardiology (ESC) noted in a news release. Furthermore, much of the research on the subject has relied on self-reports.
"Circadian rhythm disruption is likely strongly related to disrupted sleep timing. Similarly, shift work will also disrupt sleep timing, and has also been associated with increased cardiovascular risk," the researchers wrote. "There is, therefore, evidence suggesting that disrupted sleep timing could be a useful risk factor for the prediction of CVD risk."
For their study, the researchers collected data on 88,026 people in the U.K. Biobank, who were recruited from 2006 to 2010. Instead of getting data via self-report, the researchers collected data on the participants' sleep onset and waking times by making them wear a wrist-worn accelerometer for seven days.
During a mean follow-up of 5.7 years, researchers identified 3,172 cases of cardiovascular diseases among the participants. Interestingly, the risk was lowest for those whose sleep onset was between 10:00 and 10:59 p.m.
Compared to them, those who went to bed between 11:00 to 11:59 had a 12% higher risk for cardiovascular disease while those who hit the sack at midnight or even later had a 25% higher risk. But those who fell asleep earlier than 10:00 p.m. also had a 24% greater risk.
When the researchers analyzed the data by sex, they found that the risk was particularly strong among women. In fact, only the sleep onset risk for those who fell asleep earlier than 10:00 p.m. was considered "significant" in men.
"Our findings suggest the possibility of a relationship between sleep onset timing and risk of developing CVD, particularly for women," the researchers wrote.
It's possible that going to bed after midnight may be the "riskiest" because it lessens the chances of seeing morning sunlight, "which resets the body clock," the study's co-author, Dr. David Plans of the University of Exeter in the U.K., noted in the ESC news release. As for why the association appears to be stronger in women, Plans said that this is "unclear," citing the participants' older age since women tend to have an increased risk after menopause.
"Although the findings of this article do not show causality, they mandate further research into sleep timing as an independent cardiac risk factor, particularly for women," the researchers wrote. "Sleep timing would be an attractive target for interventions to reduce CVD risk owing to its minimal cost and invasiveness. This intervention could take the form of public health guidance, structured intervention programs, or technology-based solutions such as smartphone apps."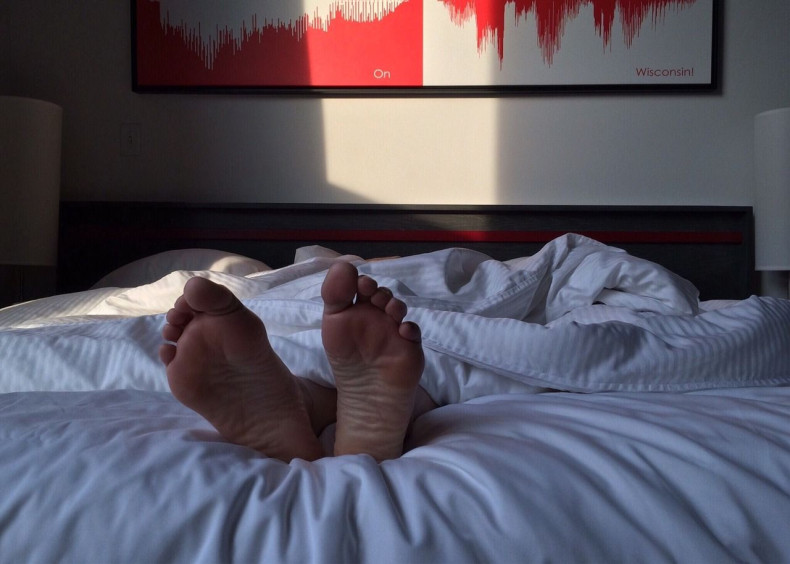 © Copyright IBTimes 2022. All rights reserved.