What Time Will We Know Who Won The Presidential Election?
Americans could be in for a very long night when it comes to finding out if Donald Trump is winning a second term as President of the United States—or if Joe Biden will officially become the 46th man to serve in the role.
The Presidential Election has traditionally been one that sees a longer wait for results, as it is the only one that sees voters from across the country cast their ballots, though it can often be called by the end of the night or in the early AM hours, depending on when the polls closed in different states in each time zone, as well as tight races in swing states. While results were called by midnight during Barack Obama's 2008 election and 2012 reelection, the races have not been called until the next morning or later in 2000, when George W. Bush faced off against Al Gore, 2004, when he ran for re-election against John Kerry and 2016, when Donald Trump won against Hilary Clinton, the Guardian reports.
However, there is another element that could heavily upend the wait time for results in the 2020 election—the COVID-19 pandemic. Due to ongoing concerns because of the coronavirus, a surge of early and mail-in voting also occurred for this election, which, depending on when states count the votes could expand the wait time for a winner.
Each state counts votes in different orders and at different times, which could not only change the way states vote and who wins their electoral numbers, but also affect the time that the results are called. With the ballots also widely criticized by the President and his supporters, there is some concern over whether the results will be accepted when they are official—and if an official winner will also be declared before the end of the week.
The last time voters were forced to wait a long time for results came in 2000, when then-Vice President Al Gore and eventual winner, George W. Bush, were locked in a virtual tie in Florida. The race was officially called after Gore conceded to Bush on Dec. 13—36 days after Election Day.
By comparison, when Bush was up for re-election, his opponent conceded quickly, as did John McCain and Mitt Romney when they each lost to Barack Obama. Hillary Clinton also conceded to Donald Trump the morning after the election in 2016.
Of course, while it may take a few days for all the votes to be counted and for a winner to be truly declared if either Biden or Trump concedes before the votes are all counted, the election could be called earlier. Neither man is expected to do so, however, barring an upset that parallels the number of votes Barack Obama won in 2008, where he earned 365 Electoral college votes, versus John McCain's 173.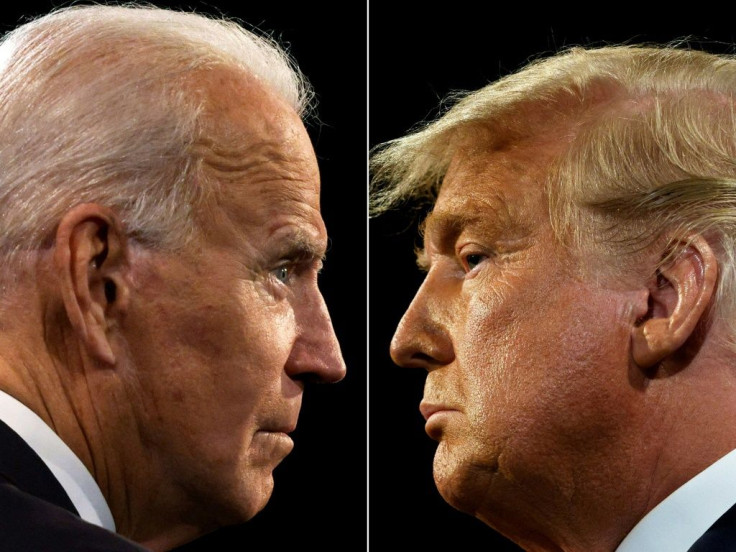 © Copyright IBTimes 2023. All rights reserved.
FOLLOW MORE IBT NEWS ON THE BELOW CHANNELS