What Times Does 'A Christmas Story' Air On TV? Marathon Schedule For 2016 Holiday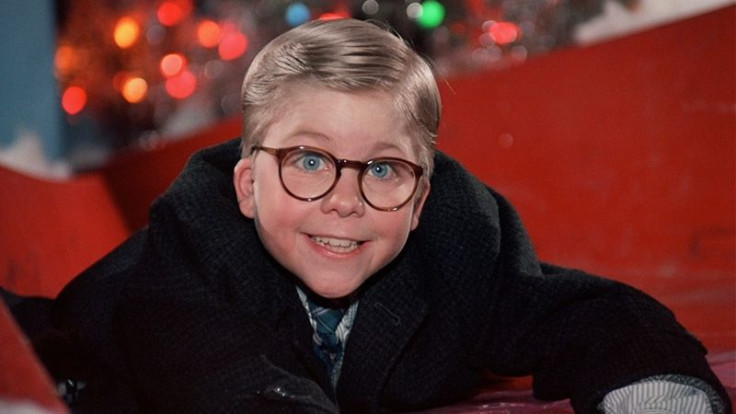 With Christmas just a few hours away, it's that time of the year again for TBS to air its annual 24-hour "Christmas Story" marathon.
Beginning at 8:00 p.m. EST on Dec. 24, the holiday classic will air until 8:00 p.m. ET on Dec. 25, which means it is going to play all throughout Christmas day.
The 1983 holiday film first aired on HBO in 1985 but it was in 1997 that TNT began airing the 24-hour "A Christmas Story" marathon. In 2004, TNT's sister network, TBS, took over the marathon which led to ratings records in various years. In 2008, the 8:00 p.m. Christmas Eve showing drew 4.4 million viewers.
Set in Hohman, Indiana, in the early 1940s, "A Christmas Story" follows nine-year-old Ralphie Parker (Peter Billingsley) who only wants one thing for Christmas: a Red Ryder BB gun. Throughout the film, Ralphie becomes defeated as various adults in his life such as his mother and his teacher warn him that he'll shoot his eye out with the gun.
Directed by Bob Clark, the film is based on various semi-autobiographical short stories by Jean Shepard, three of which were published in Playboy magazine in 1964 and 1965. Other stories were read by Shepard on his WOR Radio talk show.
In 2012, the film was turned into a musical, called "A Christmas Story: The Musical," and opened on Broadway. The musical went on to receive Tony Award nominations for best musical, best book of a musical and best original score.
© Copyright IBTimes 2023. All rights reserved.