What Is Trump Doing To Jobs In The US? Private Sector Grows While Government Employment Might Decline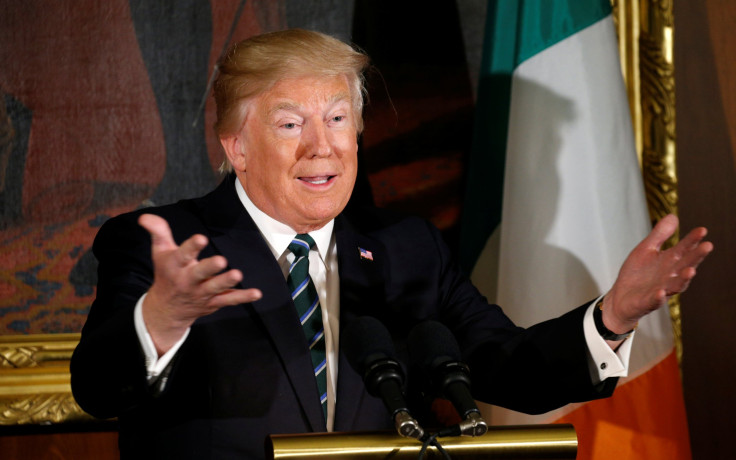 One day after President Donald Trump traveled to Michigan to promise auto workers that he would boost jobs by cutting regulations, he unveiled a budget proposal that would eliminate a historic number of jobs in the federal government.
The budget proposal, which was revealed Thursday, could kill between 100,000 and 200,000 jobs, according to an analysis by Mark Zandi, chief economist for Moody's Analytics. Employment around Washington, D.C. could fall by 1.8 percent and personal income by 3.5 percent.
Read: US Manufacturing Companies Moving To Mexico Despite President's Warnings Of Tax Hikes
"These are not the kind of cuts that you can accommodate by tightening the belt one notch, by shaving a little bit off of a program, or by downsizing a few staff here or there," Robert Reischauer, a former director of the Congressional Budget Office, told the Washington Post. "These are cuts that would require a wholesale triage of a vast array of federal activities."
Under Trump's proposal, some smaller federal agencies would be cut altogether, leaving employees without jobs. Other, bigger agencies would also drastically diminished, too — the Environmental Protection Agency, for instance, would lose about 3,200 of its 15,000 jobs.
Read: Where Are US Jobs In This Economy? Healthcare, Construction Booming In These States
Trump has spoken about his propensity for spurring job growth, especially given his history as a businessman. "I will be the greatest jobs president that God has ever created," Trump vowed in June 2015, when he announced his candidacy. But Trump's focus has been on creating American private sector jobs rather than government jobs.
Wednesday, Trump visited Ypsilanti, Michigan, where he spoke about adding jobs to the automobile industry, in part because he had stopped an Obama-era initiative that would have imposed strict fuel-economy standards over the next eight years. The goal of the regulation was to slow climate change, but the auto industry argued that it would hurt job growth instead.
"Already, we're seeing jobs coming back," Trump said in Michigan Wednesday. "Since my election … just today, breaking news, General Motors announced that they're adding or keeping 900 jobs right here in Michigan."
Trump has claimed that his election saved jobs, more or less, by convincing manufacturing companies to re-evaluate building factories abroad. Companies have disputed claims that Trump's presidency was the catalyst for keeping those factories in the U.S, though, and other large companies have continued with plans to create plants in countries with cheaper labor.
In the the debate between which is better for economic growth — public or private sector — Trump's position is clear. The president's focus on creating jobs in the private sector while cutting them in the public sector is representative of his philosophy on the federal government as a whole: The less government regulation, the better. But others have been sparring over that debate long before Trump ever considered his own foray into the public sector.
On one hand, critics of the public sector say that since government jobs do not see the same level of marketplace pressure as private sector jobs, then it's not as efficient in its employment practices.
"I'm not saying public-sector jobs aren't important, but a private sector job pays for itself," said Carly Fiorina, former Hewlett-Packard CEO and Republican presidential candidate, in 2013. "The government does not spend and invest money as efficiently as the private sector."
But others pushed back against that assumption.
"Is a teacher or a firefighter working in any less of a job than I am?" said Heidi Shierholz, an economist with the liberal Economic Policy Institute in a response to Fiorina. "Fiorina is wrong in implying that public-sector jobs don't create other jobs. They have huge ripple effects into the private sector."
© Copyright IBTimes 2023. All rights reserved.